Hybrid cloud data services and data management company NetApp is focusing on Artificial Intelligence (AI) at this year's GITEX. The company will showcase AI's importance, as a proof for their partners and help them understand more on NetApp's four solutions – AI, Cloud, DevOps and Enterprise Solutions.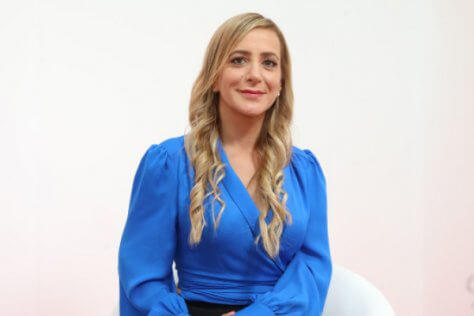 Maya Zakhour, MEA Partners and Pathways Lead, NetApp, said, ''Today, NetApp is not just a storage vendor or a vendor that would provide back up and data recovery solution. It is a data fabric vendor where we have our data management solutions scaled up and the data fabric is integrated into all the layers of our offerings. What differentiates us is our software 'ONTAP' – NetApp's ONTAP software unifies data management across flask, disk and cloud to simplify a customer's storage environment. It gives NetApp the strength of being not only a hardware storage provider but also a software one. We are creating a strong operating system that will help customers to be connected to the cloud.''
NetApp's cloud data services are realigning the company's DNA and reshaping its future. The firm has created strong alliances with global leaders such as AWS, Google, and Microsoft, to offer cloud data services, whether from the edge or the core. It allows customers the flexibility and freedom on how they want to drive their data between clouds.
"This is a key differentiator not only from a technology perspective but also playing a role of an advisor for our partners, wearing the channel hat," she added.
"Our partner programme is one of the top in the industry. We have different levels of partnership between training and profitability. This year, we came up with the global level of partnership exclusively for our global partners, and for each level we have a proper enablement road map," Zakhour said. "NetApp also offers incentive programmes, which touches on the third aspect of our channel strategy – partner profitability. We ensure not to squeeze our partners' margins. Instead, through the incentive structures, programmes and our support, they have ample opportunities to make significant profits.''
Zakhour highlighted that in the coming five years, she sees NetApp as a software vendor doing much more in AI industry and as well as in the cloud industry.
Visitors can find NetApp at their stand in Hall 6 – C30.