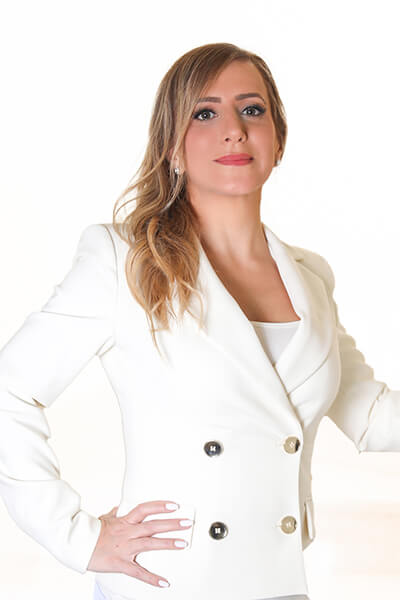 NetApp has announced that Maya Zakhour will take on an expanded role as Channel Director for Middle East and Africa, Italy and Spain.
In her new role, Zakhour will report to Kristian Kerr, VP Partner Organisation EMEA and will work closely with in-country channel leaders, distributors and alliances to build a stronger partner ecosystem, increase NetApp's footprint and grow the business across her new territories.
"I am excited to take on this new role at a time when the adoption of cloud services is rapidly growing across the MEA region. My focus is to strategically grow NetApp's channel business across all territories, while ensuring profitability for partners, especially in this time of crisis," says Zakhour. "NetApp has a strong go-to-market strategy, a robust channel community, and exceptionally rewarding partner program and enablement plan that will boost our efforts to ensure our customers' transition to a cloud-first organisation."
With Italy and Spain being hard hit due to COVID-19, the impact on businesses has been significant. With a competent in-country partner ecosystem, Maya is tasked with driving partners to leverage NetApp's strong cloud offering along with its public cloud alliances across MEA, Italy and Spain.
"Our priority is to get businesses back on track and help them prepare for the new normal as well as future disruptions. NetApp's alliances with global hyperscalers Microsoft, Google and Amazon Web Services coupled with the recent acquisitions of CloudJumper, Talon Storage, and Spot, strengthens our overall cloud offering and allows our customer to unlock the potential of the cloud and get more out of their cloud investments," added Zakhour.
As an organisation that partners closely with the channel, NetApp is globally committed to engage its partners to help customers build their data fabric so that they can thrive during these difficult times and be prepared for any future disruption. A key part of Maya's role will be to encourage partners to secure their installed base, engage its strategy partners to leverage NetApp's converged offerings and drive cloud adoption to adapt to a remote-working model to ensure business continuity. NetApp has a strong financial care program in place to support partners and help them remain sustainable and profitable even in challenging times.
Zakhour will be supported by a strong local team of channel leaders based across the MEA, Italy and Spain.