There is a misunderstanding in who is responsible for cybersecurity within the public cloud shared responsibility model, a study by Palo Alto Networks has found.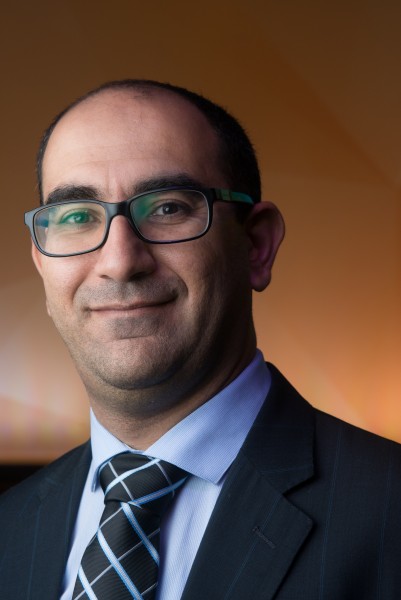 The study, which was revealed this week at GITEX 2018, conducted research on 500 IT decision makers, responsible for cybersecurity n organisations of 500 to 5,000 employees, across Europe and the Middle East.
Tarek Abbas, systems engineering director, Emerging Markets, Palo Alto Networks said that the findings were unsurprising.
"We carried out this study because we felt there was a misunderstanding in the market around who is responsible for what when it comes to cybersecurity within the public cloud," he said. "The findings show that a high majority of cybersecurity professionals (83%) have complete confidence in their cloud service provider to secure their infrastructure, but only 51% of respondents claim full awareness of the shared responsibility model."
While the shared responsibility model makes service providers responsible for their cloud infrastructure, organisations are wholly responsible for securing their own data and applications.
"One in ten respondents incorrectly believe that the shared responsibility model refers to multiple cloud providers sharing security responsibilities," Abbas added.
Commenting on the progress of cloud adoption in the Middle East, Abbas said that while adoption is undoubtedly slower in the East compared to most advanced markets in the West, it is nonetheless very high on the agenda of business leaders in the region.
"There has been a quick pick up in the industry's understanding as to how the cloud should be secured and what customers need to know, but reaching the maturity level that we need in the market will always be dependent on how quickly it can adopt this technology," he said. "If nothing else, local regulations need to catch up and adjust to the move to the cloud before the market can hope to mature."
Looking ahead to 2019, Palo Alto Networks is looking to expand its presence to multiple locations across the Middle East and Africa, with the goal of partnering with large enterprises and governments across the region to better enhance cloud adoption, digital transformation and cybersecurity awareness.
As part of these efforts, Abbas added that the company will be collaborating with educational institutions across the Middle East to ensure that graduates are better equipped in facing cybersecurity challenges going forward. In addition, Palo Alto Networks will launch community initiatives targeting younger children, through cartoons and visual aids, in a bid to encourage them to follow cybersecurity best practices.