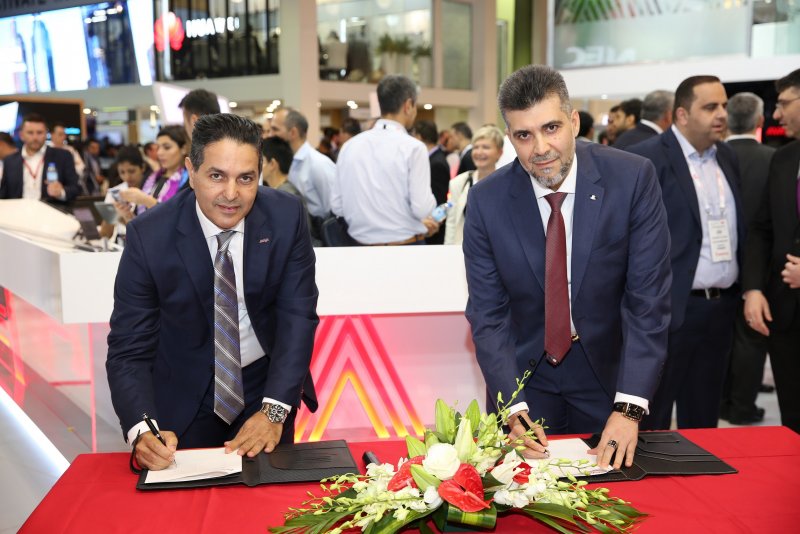 Smart Link, as a subsidiary of Al Khaleej for Training and Education and a leading Saudi-based Business Process Outsourcing (BPO) company, has teamed up with Avaya Holdings to accelerate Smart Link's expansion and the diversification of its digital services portfolio.
The two companies signed a Memorandum of Understanding (MoU) during GITEX Technology Week 2018 with a focus on digital and cloud-based solutions that will enable Smart Link to have greater agility and flexibility in meeting its customers' demands for digital services.
Aligning efforts with the Saudi Arabia's Vision 2030
Part of Al-Khaleej Training & Education, and in alignment with Saudi Vision 2030, Smart Link is digitalising and automating all possible duties to increase its human value, assigning all admin and repetitive tasks to computers while delivering cutting-edge communication solutions to connect government and private organisations to their customers.
As a subsidiary of Al-Khaleej Training and Education, which has the largest network of training centers in Saudi Arabia, Smart Link employees are already some of the most qualified customer service representatives in the Kingdom.
Smart Link CEO Safwan Al Khatib, said, "As a leader in our field in the Kingdom of Saudi Arabia, we aim to set an example for what can be achieved – and this includes delivering a superior service for our clients in line with the quality products they purchase from us. Avaya's unique expertise across enterprise communications will deliver the solutions needed to expand our capabilities and offer businesses an unparalleled customer experience. Accordingly, partnering with Avaya will enable us to take our business to the next level."
Through the MoU, Avaya will leverage its combined strengths in communications technologies and strategic business consulting to cooperate with Smart Link in order to design a digital transformation road map that supports Smart Link's workforce in communicating and collaborating with customers in real time. The resulting digital roadmap will target areas where Smart Link can expand its current offerings, while scaling up its services through a cloud-based infrastructure. Smart Link will use Avaya Contact Center as a Service (CCaaS) solutions to roll out cloud-based services to the Kingdom of Saudi Arabia.
Fadi Hani, Vice President – Middle East, Africa and Turkey, Avaya, said, "This latest initiative with Smart Link will enable us to support the company in two ways—as a business advisor and as a provider of world-class technology solutions. Despite operating in a competitive industry, Smart Link has constantly focused on adopting the digital tools required to grow their value with customers. We look forward to helping them to meet these ever-changing expectations across digital and human touch points."
GITEX Technology Week visitors can find out more about Smart Link's latest collaboration with Avaya at stand Z1-C10 in Za'abeel Hall.