Riverbed has announced the appointment and promotion of Sekhar Kancherlapalli to Chief Information Officer (CIO).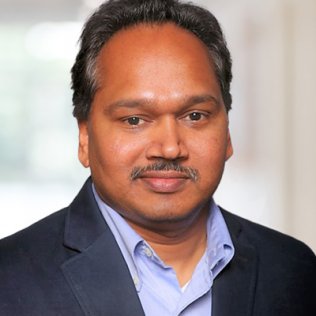 In his new and expanded role, Kancherlapalli will oversee all IT functions and operations, and will be focused on leading and furthering Riverbed's cloud and digital initiatives. Prior to joining Riverbed as a Chief Architect, Kancherlapalli held senior cloud and enterprise architecture roles at Oracle, Liberty Mutual Insurance and Fidelity. He will join Riverbed's Executive Leadership Team and will report to President and CEO, Rich McBee.
Kancherlapalli is a software executive with 20+ years of experience in architecture, leadership, development, consulting, and strategic planning. His career has focused on IT management and product development in the high-tech, insurance, financial and healthcare services industries, with a proven track record of running complex IT projects, providing innovative solutions, and developing business capability aligned strategies.
"Driving a digital transformation strategy is at the core of my expertise and Riverbed's digital and cloud journey is fundamental to the company's overall success," said Sekhar Kancherlapalli, CIO of Riverbed. "Additionally, Riverbed's own solutions play a crucial role for our IT team and business, enabling us to maximise performance and visibility across applications and networks, regardless of where users reside. I look forward to the IT organisation continuing to be in the forefront and leading with the business."
Prior to joining Riverbed, Kancherlapalli was an Enterprise Cloud Architect at Oracle where he bridged the gap between business and technology with a deep understanding of applications, industry best practices, business processes, and architectural patterns to drive IT transformation initiatives. At Oracle, he helped support 40+ Fortune 100 companies with a digital / cloud transformation strategy. Previous roles include Chief Enterprise Architect at Unom Group and Vice President of Architecture at Liberty Mutual Insurance, where he led a team of architects for the global organisation in 19 countries.
Previous Riverbed CIO and Chief Digital Officer, Alpna J. Doshi, has expanded her role as an Operating Partner with Thoma Bravo to full time. Riverbed is a portfolio company of Thoma Bravo.