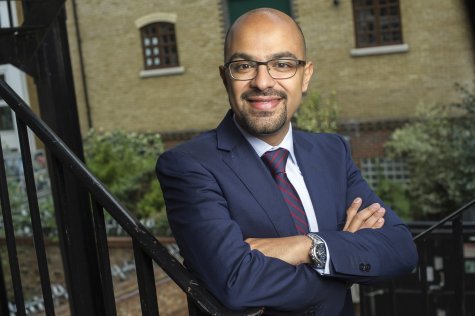 At Riverbed's first annual Middle East Partner Connect event held in Dubai, TahawulTech.com caught up with Mena Migally, the firm's regional director, Channel, Territory and Telco for METNA, to learn about its new brand identity and channel strategy.
The digital performance company Riverbed hosted its channel community at its introductory Middle East Partner Connect event in Dubai earlier this month along with its regional distributors Mindware, StarLink and Crestan International. Announcing its new brand identity – Advancing human experiences in the digital world – the firm also shared updates on its partner programme Riverbed Rise and channel strategy for the region.
Mena Migally, the firm's regional director, Channel, Territory and Telco for METNA, said, "Through the Middle East Partner Connect event, we are looking to increase our intimacy with our valued channel partners. We have shared our vision and will assist our channel ecosystem to take the new messaging forward to customers effectively."
According to Migally, Riverbed's new branding comes at a time when the human experience is considered to be critical and relevant in today's increasingly digital world.
"Usually everyone is focused on improving their digital platforms, very few take the time to understand how it impacts the actual user. If the focus is not on the human element, then the whole digital transformation conversation could just be a bottom line discussion," he explained.
He added that through its channel programme Riverbed Rise, the company is ensuring partners understand how to monitor and visualise that end-user experience.
"We are monitoring everything that is exciting to the end-user and trying to assist with the challenges they might face with our next-gen cloud infrastructure."
The firm rolled out its partner programme Riverbed Rise more than a year ago and the uptake has been phenomenal, said Migally.
Designed to be simple and straightforward, the channel programme appealed to partners as it also included great incentives towards selling hardware, getting trained and specialised, among other features.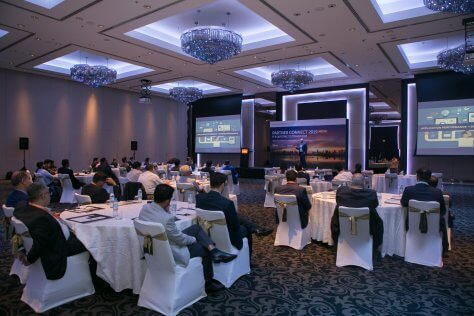 StarLink's sales director for DC and Cloud, Ahmed Diab said, "Riverbed's flexible and simple channel programme Riverbed Rise and partner portal Riverbed Reach have been key in enabling us as a distributor to empower our partners with the right tools so they can assist their customers in their journey towards digital transformation."
Migally added, "We have now ensured that Riverbed Rise is aligned towards our vision, which includes digital experience monitoring solutions and SD-WAN, instead of only selling traditional WAN optimisation, which we have been doing over a decade. We are now encouraging partners to pay attention to selling to net new customers while also ensuring existing customers are happy."
The programme additionally rewards partners if they drive deals on their own, focus on getting trained and enabled on emerging technologies.
"We are ensuring that partners can run and sell unchaperoned. The programme incentivises for going the extra mile rather than simply fulfilling a requirement."
The Riverbed Rise programme also offers clear-cut rebates from which partners have the opportunity to train and generate further business. This can be done through the various tools provided by the vendor such as marketing programme, professional services and so on.
"It couldn't get any easier. As long as partners are selling the vision to new customers and driving it on their own, they are getting incentivised."
Riverbed is also making sure that regional partners build their professional services portfolio in order to become trusted advisors rather than just implementation arms.
"We are enabling partners to build professional services portfolio where they can carry out migration analysis, enhance their capability to do gap analysis, and see how they can match it with other services."
Migally believes that partners will be in a stronger position once they really get to know the Riverbed story. The company has evolved and grown tremendously from its early days.
"While WAN optimisation is a key pillar to its solutions, strategies and portfolio, the firm has grown way beyond that to cater to customers' comprehensive digital needs," he said. "We urge partners to know our vision and our programmes so that they can benefit and grow together with us. It is in our best interest to make sure we have committed, loyal and focused partners who are effectively taking our vision and messaging to our customers."