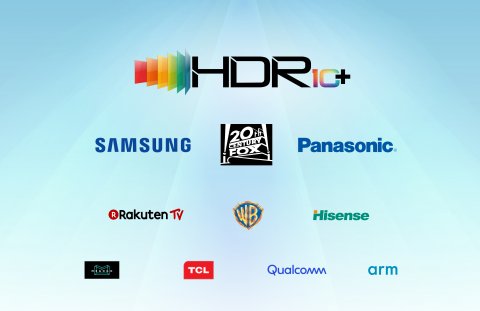 Samsung Electronics has announced its HDR10+ ecosystem expansion to 45 industry partners and the construction of a new certification centre in China. The new partnerships with companies, from online streaming and content services to semiconductor industry, will bring more "true-to-life picture quality content" to viewers and also expand the impact of HDR10+ technology across different market segments, said the company.
Last June, Samsung Electronics launched the HDR10+ certification and logo programme in partnership with 20th Century Fox and Panasonic. HDR10+ is the firm's next-generation standard technology for picture processing, which optimises brightness levels and contrast for each scene, making bright areas brighter and dark areas darker to deliver a lifelike viewing experience.
Thanks to Samsung's new partnerships with content providers, consumers can soon access more content in vivid and reality-like colors.
"We continually work on improving the video quality for our users. And we are proud to be the first Russian OTT/VOD service to maximise the opportunities available through Samsung QLED TVs and give a chance to our subscribers to view the contents in this new better-quality format. We plan to expand our HDR10+ collection because our focus is on providing the highest quality content to the viewers, using all the features of Samsung TVs," said Irina Grandel, business development director at ivi.
In 2017, Samsung also launched its premium video streaming service with Amazon, making Prime Video the first streaming service to deliver all 4K (UHD) videos in HDR10+. In 2018, Amazon integrated HDR10+ support into the Amazon Fire TV Stick 4K, which launched in October. Another HDR10+ partner Warner Bros. Home Entertainment has created over seventy HDR10+ compatible titles so far and plans to have over 100 titles available for digital distribution in HDR10+ by early next year.
Samsung is also building partnerships with major smartphone chip manufacturers. Qualcomm, a US semiconductor and telecommunications equipment maker and a member of the HDR10+ alliance, recently announced that HDR10+ will be supported on its new chipset, Snapdragon 855. Arm, UK's innovation-leading company in mobile technology that has successfully collaborated with Samsung System LSI, will also join the HDR10+ network, further growing HDR10+'s influence in the mobile category.
In addition, Samsung plans to build a new HDR10+ center in China with TIRT, a national testing and inspection centre for the Chinese consumer electronics, in December. The centre is designed to help Chinese TV manufacturers, including Hisense, TCL and Konka to access the certification procedure and in turn accelerate the expansion of the HDR10+ ecosystem. The China center follows the opening of certification centers built in Korea, Japan and the US earlier this year.
"With HDR emerging as one of the most important technologies for ultra-high picture quality, Samsung's HDR10+ format is gaining recognition," said Hyogun Lee, executive vice president of the Visual Display Business at Samsung Electronics. "HDR10+ has already been well-received by major companies across a variety of industries. Samsung will continue to build on this, solidifying our HDR standard technology leadership and maintaining our presence in the global TV market."
.