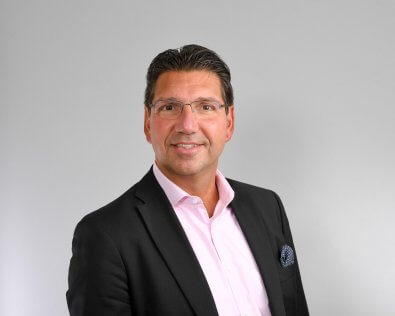 Giovanni Di Filippo, vice president channel sales EMEA, Riverbed Technology, shares predictions that are most likely to dominate the channel business in the region.
 A culture of acquisition and 2019 market consolidation
2019 will see the channel market continue to consolidate as large players look to diversify their offering, evolve their business model and meet the changing needs of customers. With a focus on enhancing both customer experience and providing new cloud based services, larger channel providers have the appetite to acquire specialized partner to create highly sophisticated managed services, e.g. to integrate all touchpoints onto a customer experience platform.
However, as the market grows in complexity, they will also look to acquire boutique partners to support capabilities such as Machine Learning (ML), Artificial Intelligence (AI), and Internet of Things (IoT). This will allow them to quickly build expertise in the new technologies reshaping the market as well as helping them deliver the full customer IT lifecycle (planning, design, implement, operate, optimise).
Channel skills shortage and the war on talent continue
The war on talent will continue into 2019 and the channel will experience a major skills shortage. From blockchain to quantum computing, AI, digital twins and enhanced data analytics, the appropriate talent to meet the demand of new innovation and changing channel business models are in short supply.
While poaching is common practice among the channel, businesses are competing within a restricted and bespoke talent pool. Over the next twelve months, channel chiefs will look to universities to source new talent and acquisitions in order to fill the skills gap. Furthermore, channel businesses will invest heavily in skills to develop and grow talent from within their organisations and provide the consultancy that customers crave.
The drive for digital transformation and delivering ROI
Digital transformation will be at the centre of 2019 and businesses will look to work with channel partners to deliver the differentiated service propositions that will win them customers, streamline processes and support growth into new markets.
However, digital transformation can be complex and expensive so measuring the effectiveness and ROI of these initiatives it critical. Therefore, 2019 will see increased demand for platforms that monitor the performance of digital transformation projects. Channel partners will be more valued if they can provide the insight businesses need to deliver savings, realise growth opportunities and deliver better returns on digital investments.
The impact of automation
With 90% of the world's data created in the last two years alone, businesses are under pressure to analyse and utilise the sheer volume of data flowing through the network. In 2019, automation will become a key element of data strategies, enabling businesses to derive data insight and create new services accordingly. Over the year ahead, we'll see businesses looking for channel partners to put in place end-to-end automation solutions to enhance the entire customer journey. Additionally, they will want automation solutions to simplify business functions such as security, HR and Finance, freeing up staff to focus on more strategic tasks.
Lifecycle of IT – if you don't measure you cannot manage
2019 will see a focus on the lifecycle of IT infrastructure as companies look to migrate to new technology to boost productivity and derive intelligence out of data. However, in order to implement these new solutions, channel chiefs must have the measurement in place to understand the needs of the customer and create bespoke managed service solutions. To put it simply, if you don't measure, you cannot manage.
To be successful in evolving with the changing needs of customers, channel businesses must have full visibility over the IT lifecycle and implement a constant process of measurement, assessment and optimisation. This will give channel businesses the agility to support innovation and the transparency to create real competitive differentiation.