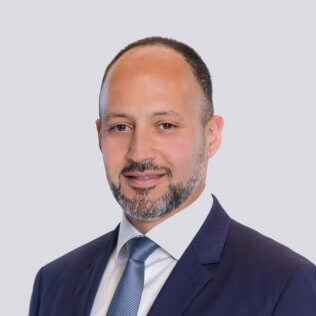 SAP has unveiled a series of new offerings, services, and collaborations that will enable its customers across the Middle East to migrate to and optimise cloud-based strategies, while enabling experience management across their organisations.
During the recent SAPPHIRE NOW event, SAP announced three vital new developments, including:
New SAP HANA Cloud Services, which bring the power and performance of the SAP HANA database to the cloud where it acts as a single gateway to data of any size to address the challenges of distributed data landscapes.
The combination of the in-memory technology of SAP HANA with data virtualisation results in simplicity for data consumers and flexibility for data management. For the quickest start to the intelligent enterprise journey, SAP unveiled 15 SAP Guided Outcomes, which are packages that bring together multiple SAP products that are frequently used together to deliver compelling business value. In the first wave, SAP addresses five categories of business outcomes including cost optimisation, revenue growth, customer experience, total workforce management and product and service excellence.
To deliver Experience Management to Middle East organisations, SAP has rolled out 10 new offerings that combine experience data (X-data) with operational data (O-data) to measure and improve the four core experiences of business — customer, employee, product and brand. The rollout of this system sets a new standard in enterprise software, as the combination enables organisations to continuously listen to the beliefs, emotions and intentions of customers, employees, suppliers, partners and other stakeholders. These new offerings — four for customer experience (CX ), three for employee experience and three in market research — embed X-data directly into an enterprise's applications, such as its CRM, ERP or HCM systems, to drive continuous action and improvement.
To guide regional customers in their cloud migration, SAP announced project "Embrace," a collaboration programme with Microsoft Azure, Amazon Web Services (AWS) and Google Cloud as well as global strategic service partners (GSSPs). "Embrace" puts the customer's move to SAP S/4HANA in the cloud in the language and context of their primary industry, by recommending the platform, software, services and infrastructure from SAP as well as their preferred hyperscaler and preferred service partner.
"Migration to and optimisation of a cloud-based environment is one of the most pressing concerns of regional businesses, as companies across the Middle East aim to enhance their customer experience, accelerate growth, improve service levels, and manage costs," said Gergi Abboud, senior vice president and general manager, SAP Middle East South. "The cloud migration journey created by the 'Embrace' collaboration, as well as the new HANA Cloud Services and the Experience Management solutions, create a vibrant and effective roadmap for the firm's customers across industries and geographies."