Sophos has announced that it will showcase its latest cybersecurity innovations at GITEX Technology Week 2019, which will be held from 6th to 10th October 2019, at the Dubai World Trade Centre.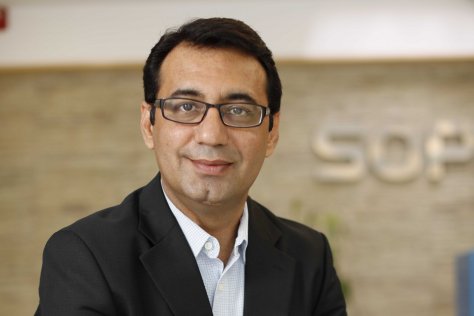 The company will highlight its endpoint and network security solutions that are powered by deep learning and synchronised security and help organisations of all sizes battle today's ever-changing threat landscape.
"Organisations do not have the resources to combat cyber threats like malware, exploits, ransomware and automated, active attacks. Moreover, our research shows the lack of visibility, protection and response capability in the IT security of organisations globally. Under such circumstances businesses need intelligent security solutions that are predictive, multi-layered, and can work together as a system," said Harish Chib, vice president, Middle East and Africa, Sophos.
"GITEX offers us a great opportunity to demonstrate why every organisation needs security that is innovative, integrated and scalable and how next-gen cybersecurity protection from Sophos proactively protects against sophisticated threats. It is also an ideal platform for us to meet partners and develop new partnerships that will strengthen the Middle East channel," he added.
Sophos will showcase its next-gen cybersecurity innovations at GITEX 2019, including the Sophos Cloud Optix, which leverages artificial intelligence (AI) to highlight and mitigate threat exposure in cloud infrastructures. It will also highlight the Sophos Intercept X with EDR, which features on-demand curated threat intelligence from SophosLabs and deep learning to rapidly detect, prioritise, investigate and respond to incidents.
The company will also demonstrate the Sophos Intercept X for Server with EDR, which expands Sophos' EDR offering to secure cloud, on-premises, or hybrid server environments. Finally, Sophos' latest release of XG Firewall with lateral movement protection will also be showcased at the event.
In addition to the daily presentations and product demonstrations, senior global executives and security experts from the company will be available at the booth to speak to visitors, customers and channel partners and share their global successes with them.
Sophos will be at the Sheikh Rashid Hall, stand SR-D10.