The cybersecurity specialist Symantec is seeing "huge demand" in the region for its solutions, the company has said at GITEX.
A Fortune 500 company, Symantec serves customers in a wide variety of sectors, including oil and gas, banking, telecommunications, service provision, aviation, government and much else.
Its solutions are used by companies ranging from the very small to those with hundreds of thousands of users.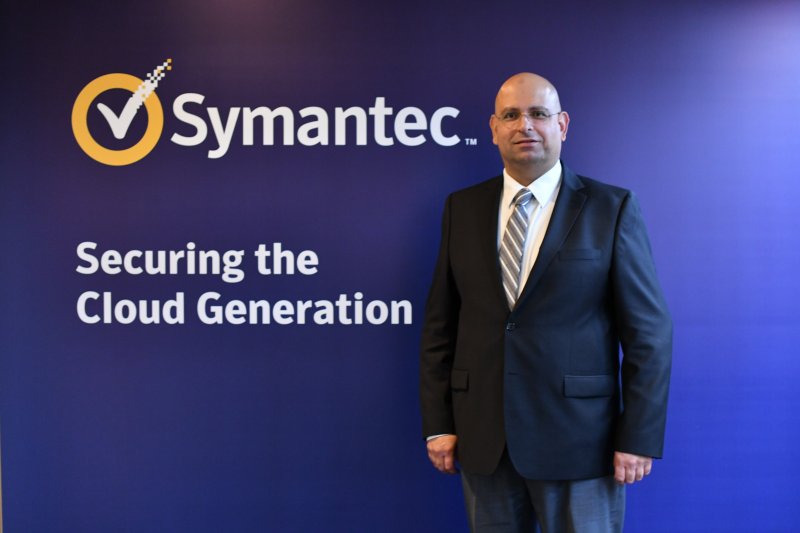 "In terms of growth, there's a huge demand for information security solutions out there in the market and we've been witnessing double-digit growth," said Bashar Bashaireh, Symantec's general manager – Middle East, adding that this was the case across the region.
Symantec has been promoting solutions around data protection, network protection and email security, among much else, at GITEX.
"For all of these you need to have all the protections integrated, talking to each other. We provide this integrated platform and the capability to integrate with third-party products as well," said Bashaireh.
"One of the main hot topics right now is social media. Everything is done over social media. This is a challenge for the administrators and decision-makers because most of the social media traffic is encrypted, so it's a blindspot for any administrator if they don't have the right tools in place.
"We provide our SSL visibility appliance, which helps IT network administrators to eliminate these blindspots, so it will give them visibility with encrypted traffic."
Another high-profile issue is data protection, with banks needing to protect their customers' account details and other personal information, and healthcare providers needing to protect patient records, to give two examples.
"We provide a DLP framework that provides data protection and data classification," said Bashaireh.
Founded in 1982, Symantec has its headquarters in Mountain View, California, and operates several major development centres in India.
Bashaireh covers more than a dozen countries, with the Middle East head office being in Dubai.
"By scale of the economy, the two biggest markets are the UAE and Saudi Arabia, but we see an awareness of the importance of have the right security products deployed across all countries," he said.
"The threats are common. Everybody is trying to adopt the cloud, everyone is adopting mobility to increase the performance of the organisation. The threat vectors are the same, but the volume of the projects might be different."
In the UAE projects tend to be scoped, procured and implemented faster than in some other economies, Bashaireh said, thanks to the country's "very dynamic" economy.