Data management leader Veritas has released their new Databerg report at this year's GITEX.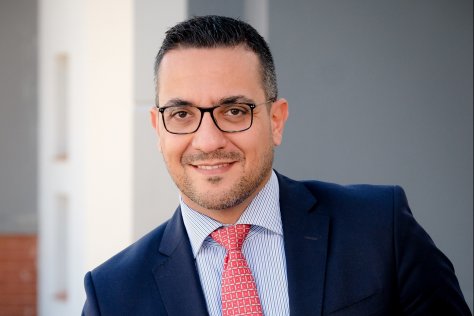 Johnny Karam, Regional Vice President for Emerging Region at Veritas, explained the report is based on a survey that collected responses from more than one hundred customers across different industries.
"Thanks to the new Databerg report we learned many important facts about the state of data management and the related issues. The first one is that the migration of data into the cloud is slower than predicted. Last year this was 38 percent, and it was predicted to jump to 55 percent this year. In reality it only jumped to 44 percent. The main reason for this small adoption is the lack of visibility into the data and the lack of automated processes.
"The second thing we learned from the report concerns important and critical data – if we look at the report from last year, it showed that organisations had only 19 percent of critical data stored. The rest comprised of dark data, that is obsolete or trivial data for the organisation. When we look at the report from this year, the percentage of critical data dropped down to 12 percent – meaning that the dark data, the trivial and obsolete, is growing," Karam said.
Karam blames this drop to the lack of a strong data management strategy in organisations, as less and less companies have the processes to delete and manage data, while this grows at an exponential rate.
"The third thing that we noticed is that around 50 percent of the data is still stored between tape and primary storage – which means this is costing organisation a lot of money. Moreover, from a ransomware point of view, only 55 percent of organisations said they can recover from a cyberattack within 24 hours."
At this year's event, Veritas is showcasing how organisations can get visibility into their data, as well as developing a strong data hygiene strategy thanks to process automation.
"We are working with our customers to help them get visibility into their data, so they can easily automate their data cleaning processes. We are also focusing on moving data from expensive primary storage to long term retention. Finally, we hope to show organisations how to recover very quickly in case of ransomware," concluded Karam.
3 findings from the Databerg report
Cloud migration slower than expected. The migration of data into the cloud in 2019 has been slower than predicted. Last year this was 38 percent, and it was predicted to jump to 55 percent this year. In reality, it only jumped to 44 percent.
Dark data is growing. In 2018, organisations were shown to have only 19 percent of critical data stored. The rest comprised of dark data, that is obsolete or trivial data for the organisation. This year, the percentage of critical data dropped down to 12 percent – meaning that the dark data, the trivial and obsolete, is growing.
Nearly half of organisations still vulnerable to ransomware attacks. The third thing that we noticed is that around 50 percent of the data is still stored between tape and primary storage – which means this is costing organisation a lot of money. Moreover, from a ransomware point of view, only 55 percent of organisations said they can recover from a cyberattack within 24 hours."