Veritas Technologies has announced that it will showcase its new Enterprise Data Services Platform, its integrated APTARE IT Analytics offerings, and the latest findings of the third Databerg Report at GITEX Technology Week 2019.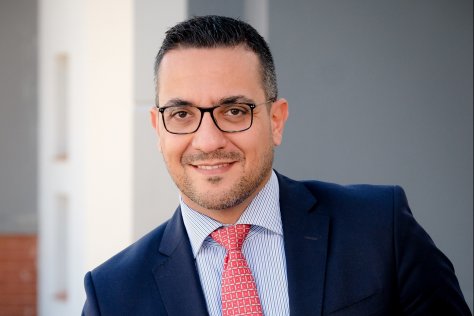 The company will also be introducing a novel concept, the V-Bar, which offers customers and prospects the opportunity to meet with one of Veritas' many subject matter experts to learn about new ways to manage data complexity.
According to the Veritas, viitors to the V-Bar can gain in-depth information on the Enterprise Data Services Platform's three pillars – Availability, Protection and Insights. This standardised approach enables customers to take full advantage of the data protection automation and integration that the platform offers. The "Meet the Expert" sessions are available for registered visitors during the conference hours and can be pre-booked at http://events.veritas.com/d/3yq4mb.
The Enterprise Data Services Platform is one of the most versatile and extensible platforms available to enterprises globally. Built on Veritas NetBackup 8.2, it allows customers to get what matters to them most, simply: highly available apps, always protected and recoverable data, and insights that drive operational efficiency and regulatory compliance. The platform supports over 500 data sources, more than 150 storage targets, and 60+ cloud providers— ensuring that it can be deployed in any form factor.
The addition of APTARE IT Analytics to Veritas' product portfolio also strengthens the company's product integrations with key cloud and technology providers including VMware, AWS, Microsoft Azure, OpenStack and ServiceNow.
Johnny Karam, regional vice president, Emerging Region, Veritas Technologies, said, "As the Middle East focuses on digital transformation, data is the asset that enables companies to gain a competitive edge. With our new Enterprise Data Services Platform, and the acquisition of APTARE, Veritas brings a breadth of industry insights that deliver exceptional value for our clients. In addition to mitigating risks to business data, our comprehensive solutions help achieve higher operational efficiencies while lowering costs. At GITEX, we look forward to demonstrating our AP&I-first approach and unveiling our latest industry-leading Databerg report, which reveals key findings that will inspire businesses in the region to further drive data protection."
A global team of Veritas experts along with experienced local team members will attend GITEX 2019 and address specialised sessions. The findings of the eagerly anticipated Middle East Databerg Report, now in its third edition, will be discussed during GITEX highlighting loss of revenue to organisations due to dark data and remedial measures thereof.
Veritas will demonstrate its new Enterprise Data Services Platform capabilities at GITEX 2019 in the Veritas pavilion at E20, Hall 7.