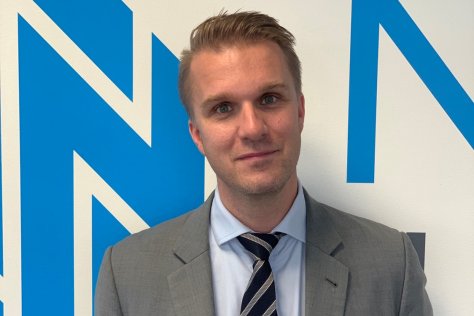 Nozomi Networks will showcase its real-time industrial control system (ICS) and Operational Technology (OT) network visibility products during its participation at GITEX Technology Week.
The company will also demonstrate how their solutions can be integrated into existing platforms, such as Fortinet's Network Access Control (FortiNAC) at the region's biggest ICT exhibition.
"As IT and operational networks become more interconnected across the UAE and elsewhere, the attack surface for cyber threats has also expanded. Nozomi Networks arms enterprises with proactive tools, delivering OT visibility, threat detection and insight within a single solution to hundreds of thousands of critical infrastructure, energy, manufacturing, mining, transportation and other industrial devices worldwide. GITEX Technology Week 2019 offers the perfect platform to showcase these tools to an audience of targeted customers and partners from across the region visiting the exhibition to scout for the latest technologies," said Marcus Josefsson, Director – Middle East, Africa & Russia, Nozomi Networks.
Nozomi Networks is accelerating the pace of digital transformation by pioneering innovation for industrial cyber security and operational control. Now in its sixth technology generation, Nozomi Networks solutions automate the hard work of inventorying, visualizing and monitoring industrial control networks through the innovative use of artificial intelligence.
The company has witnessed a rising demand for ICS cyber security solutions recently, against an increasingly sophisticated threat landscape as greater numbers of industrial and critical infrastructure sectors are targeted. "As industrial cyber security becomes a budgeted line-item for the mainstream market across the Middle East, we are experiencing phenomenal customer, partner and market growth. 2019 is the year for ICS cyber security," said Josefsson.
"We see the urgency and growing demand every day as more and more industrial companies around the world reach out to us for help in aggressively arming themselves against cyber threats rising in number, persistence and strength. ICS cyber security is a priority and organizations are strengthening their cyber security posture with innovative OT security technologies that provide deep visibility and control across the converging OT and IT spaces," Josefsson added.
Nozomi Networks will use its participation at GITEX Technology Week to educate customers on the shifting threat landscape as organizations embrace the benefits of the Industrial Internet of Things (IIoT).
The company will be participating with Fortinet on their Stand SR-C10 in Sheikh Rashid Hall at GITEX Technology Week 2019.