Huawei Deputy Chairman Ken Hu has outlined the current status of 5G development around the world at the 10th annual Mobile Broadband Forum.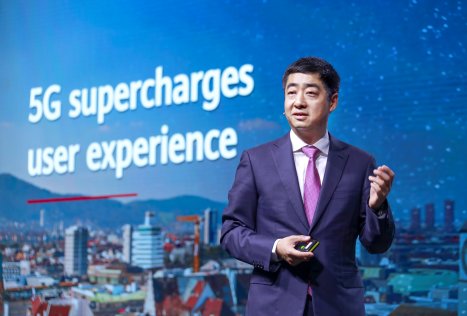 In addition to highlighting the value 5G has already brought to consumers and industries in early adopter countries, he also delved into the importance of favorable policy and cross-sector collaboration for speeding up the next stage of 5G development.
"We've made great progress," said Hu. "But to make the most of 5G, we need to work together to deal with the real challenges that lie ahead: spectrum, site resources, and cross-sector collaboration. 5G is not just faster 4G. It will play a completely different role in our lives, so as an industry, we all need to have a fresh mindset to drive its future development."
5G networks have already seen large-scale commercial deployment around the world. In the region, Middle East countries are already in the first wave of 5G commercial launches, standing at the global forefront.
Hu noted that spectrum resources, specifically the cost and availability of spectrum, are one of the most significant barriers that carriers face moving forward.
"We hope governments can provide more spectrum resources to carriers and consider more flexible pricing models. This will reduce the initial CAPEX burden on carriers as they roll out their 5G networks," he added.
"Our industry also needs more support for site resources," Hu said. "Costs are still too high, and site availability always falls short of demand. Regulators should step up and improve the situation by opening up more public infrastructure for sharing and providing guidance on-site construction."
To further encourage 5G development, Huawei has invested in 5G development with the upcoming launch of Huawei 5G OpenLab in the Middle East. This platform aims to boost 5G services throughout the Middle East region, prompting innovation and collaboration across markets with the intention of creating an open ecosystem that will further ICT development across the region.
Huawei's latest 5G solutions were also unveiled at the forum including the SuperHUB, an innovative 5G microwave solution with simplified architecture to improve the spectrum efficiency.  Huawei's 5G microwave solutions have been put into commercial use throughout 36 countries, including Saudi Arabia, the UAE, and Kuwait, enabling operators there to achieve 5G bearer network leadership while accelerating 5G network construction.