Western Digital, a leader in data infrastructure and storage solutions, is showcasing their expansive range of storage solutions at GITEX 2019.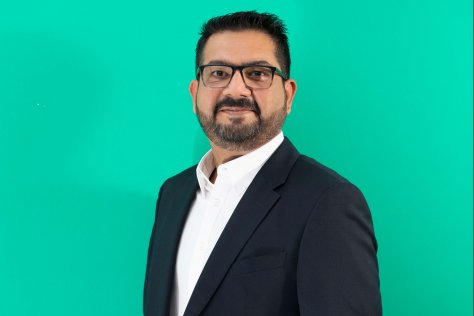 Khwaja Saifuddin, Senior Sales Director, Middle East at Western Digital, explained that as data grows at an increasing rate, new comprehensive storage solutions are needed to meet the demands of consumers and enterprises.
"GITEX is a very important event for us – we have a full range of new products, starting from consumers all the way to enterprise solutions. We have something new for whichever segment of the market our customers are coming from.
"We are showcasing many products with higher capacities to meet users' demands. For example, in the hard drive space we are showcasing our 14TB, but we also just announced our 18TB and 20TB hard drives which will come later during the year."
Western Digital is also focusing on the gaming market with their new the WD Black™ P10 gaming drive, presented at the event. The new gaming drive allows gamers to optimise their game storage capacity, portability and accessibility, at a blazing speed and without compromising their device.
"In the gaming space, we have solutions which are specific to each platform, for example Nintendo-based cards, or Xbox external storage devices which we have worked on with Microsoft. When we go up the ladder and look at our ultimate Black series, our SN750 is the only NVMe™ based SSD in the market, helping gamers reach that extra mile without compromising their device," explained Saifuddin.
Discussing what drives data growth, Saifuddin said mobile devices are the main drivers and this will only increase over time.
"From a consumer perspective, the biggest driver of data growth is mobile devices – we don't just create data, we also edit it, share it, receive it. That's creating an enormous amount of need for storage solutions. Like any personal memory, consumers don't want to delete any of the data they create – we believe there's no better place to preserve it for tomorrow than to save it on a Western Digital solution," explained Saifuddin.
Saifuddin also understands the necessity to have AI and IoT enabled products to meet the demands of their enterprise customers who are looking more and more into these next-generation technologies.
"All our enterprise and surveillance products are enabled with technologies which help with AI implementation. Artificial Intelligence creates vast amounts of data to analyse and requires faster response time – we ensured that all our devices are AI-ready. When a customer invests in our products, they don't need to compromise their processes in any way – be it for AI, IoT or any other next-generation technology."
Western Digital is also showcasing their recently launched 1TB SanDisk Extreme UHS- I microSD card, which is smaller than the size of a thumbnail, but features impressive levels of capacity which allows for moving massive amounts of high-quality data.