Mark Gentle, Vice President – Merchandise Availability Solutions Asia Pacific, Checkpoint Systems, talks about shrinkage and crime in the retail industry.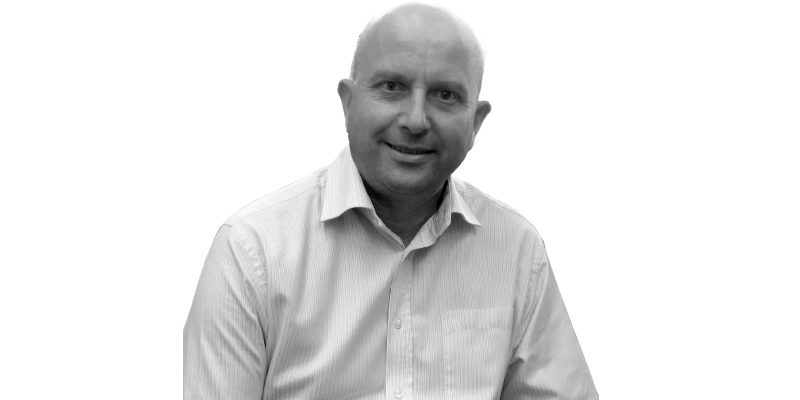 Can you please tell us the key findings from your new security report?
According to the Global Retail Theft Barometer Study commissioned by Checkpoint Systems, Inc., shrinkage, defined as losses from shoplifting, employee or supplier fraud and administrative errors, cost global retailers a total of $123.4 billion during 2014-2015, representing 1.23 percent of their total retail sales.  The shrinkage rate in 2013-2014 was only 0.94 percent.
Following are the key findings:
Employee theft and shoplifting were the major sources, accounting for 39 percent and 38 percent respectively of the total shrinkage, while administration errors /non-crime losses and supplier fraud accounted for 16 percent and seven percent respectively.
In every market surveyed, we saw that fundamentally, shoppers ended up paying the price for such theft. For example, the cost of mysteriously vanishing merchandise came to $615 annually per household.
A majority of shrinkage occurred during winters, globally. The weather has made it easier for thieves to conceal stolen items under heavy clothing. Surveyed respondents reported that 46 percent of yearly losses occurred in winter, followed by autumn at 24 percent, spring at 18 percent and summer at 12 percent.
As a general trend, we saw that apparel stores suffered the highest rates of shrink (2.28 percent) followed by pharmacies/drugstores (2.25 percent) and non-grocery retailers (1.9 percent). When sorted by retail vertical, the most stolen items included footwear (apparel and fashion accessories); batteries (DIY home improvement); mobile device accessories (electronics); and razor blades (health and beauty).
The report, which covered 24 countries in North America, Europe and Asia has set the benchmark in identifying and managing trends in the retail space and critically, how to mitigate these risks. Our experience is that in the retail sector, the Middle East mirrors much of the rest of the world. The rapid retail expansion of markets such as Dubai means that retailers need to be able to mitigate these risks as much as possible so they can focus on expanding their business.
How can Chief Information Security Officers address these challenges?
There are several ways that Chief Information Security Officers can address these issues, and we have found that the most effective solutions are ones that are visible to potential thieves. There has been a shift towards 'visual deterrence' in loss prevention solutions. Historically, tags may have been hidden in products, but now they'll actually be printed on the packaging 'security protected'. This has proven to be a deterrent against opportunistic crime.
Anything that's visual tends to have a stronger result. If a store has security measures in place that are visual and this is combined with good customer service, there's a very good chance that potential shoplifters will leave the store and go to a softer target.
Our study revealed a number of best practices that can help MENA retailers address their problems with cost-effective ways.  These included:
– Leveraging internal data to better understand shrink performance metrics at stock keeping unit (SKU), category and store levels
– Using a mix of loss prevention solutions: Electronic Article Surveillance (EAS), fixtures, manual screening, employee training to prevent external theft
– Using source-tagging to reduce store labour and ensure tagging compliance
Can traditional security tools protect enterprises against the new breed of threats?
Traditional security tools such Radio Frequency Electronic Article Surveillance are working – but you can always do more. One area we identified in the report was what we saw as "erosion in performance" by retailers in reducing shrink after the "honeymoon" period. The economic environment of the last year coupled with a decrease in money spent by retailers on combating theft has possibly led to the increase in the shrinkage rate.
During our recent Innovation Conference held in Dubai, we discussed three areas to help protect enterprises against the new breed of threats, including:
Source tagging solutions (comprising paper-thin radio frequency (RF) labels that are embedded seamlessly and invisibly into all types of consumer product packaging at the point of manufacture;
The EVOLVE-Store series, which has a real-time app that provides real-time visibility on merchandise and shopper numbers by driving staff compliance to alarm events; and
The Hyper Guard solution, a digital based software solution that can detect foil-lined clothing or bags used by organised retail crime (i.e. Professional shoplifters) operations and prevent theft by alerting staff.
By installing solutions like these, the direct impact on a business even in its first year can be huge. For a larger business, a saving of 30-40 percent on their losses could mean the difference in when they are able to open their next store.  This is fundamentally about profit protection for SMEs and enterprises.