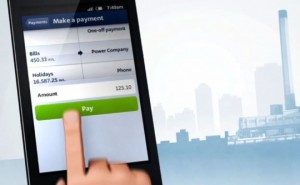 With close to 10,000 hits per month coming into its mobile website from Android users, Bank of New Zealand (BNZ) has just announced the launch of its native Android application for customers.
The application, available now from the Android market, allows customers to do the same operations they can do on the mobile website and the existent iPhone app, launched last month. Users can check their balance, view transactions history, transfer money and pay bills. There is also a store and ATM finder, using the GPS capabilities of the Android smartphone.
Rogan Clarke, head of BNZ online, said the company realised they were neglecting a large portion of their customers when they released their iPhone application. "This is our attempt to get ahead of the curve," said Clarke, adding that "Android has gotten to a level where we just can't ignore it anymore." Clarke also says the number of Android users "is reasonably close to iPhone numbers" and the uptake is a lot faster.
Since its launch last month, the BNZ iPhone app has been downloaded more than 15,000 times. "We knew from the outset that Android users deserved the same experience and when you take into account the exponential growth the platform is experiencing, it was even more important for us to get this app out there," said Clarke.
According to Paul Bartlett, BNZ's project manager for www, mobile and online, the company has recorded a "1313% increase in Android visitors to the website" in the 12 months to June 2011.
Clarke said BNZ is "confident that the solution has the same level of security as the iPhone app, as it requires the same level of authentication required by the iPhone app and the mobile website."
"Security and making sure the user experience was solid from the outset were our top priorities. You can't have one without the other in our view, so our in-house development team in Wellington have put in the hard yards over many months to ensure these three BNZ Mobile services are world class. BNZ Mobile offers all the security of our main internet banking website along with a silky smooth, mobile experience," added Clarke.
The launch of the app means that BNZ has become the first New Zealand bank to launch an internet banking application for Android smartphones (and one of the first in Australasia to build its own native Android app), the company said. Clarke says the company is well aware of the fact that it will not be long before other New Zealand banks launch their own Android apps as well.