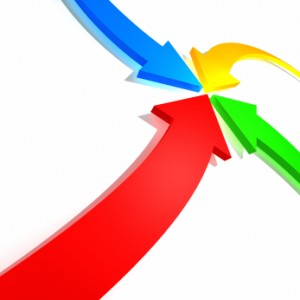 ISIT Middle East, specialising in data storage and security solutions, today announced it has consolidated the storage infrastructure across the entire network at technology major Panasonic Marketing Middle East (PMM) UAE offices.
Strategically located in the UAE within the Jebel Ali Free Zone, PMM is the regional headquarters of Panasonic Corporation in the Middle East and African countries., the company said.
Panasonic had earlier installed isolated storage islands dedicated to each application with independent servers and this resulted in the creation of numerous storage area networks (SANs) that were based on FC  and iSCSI, representatives said. Different SANs were supporting varied applications such as File Servers, SAP, and Microsoft Exchange, the company added.
Under the partnership with Panasonic, ISIT revamped the entire infrastructure through the consolidation of disparate solutions of different SANs, the companies pointed out.
Mahesh Vaidya, CEO at ISIT Middle East, said, "Today organisations cannot afford to have downtime or failure like in the past; therefore, it is imperative to invest in robust and sophisticated technology that can also be adapted to future needs. Unified storage enables easier planning for disasters while offering agility and ability that is crucial to adding new services in the future.
"For Panasonic, it has always been essential to have high availability of applications and services for internal and external purposes to meet with the growing demands of their operations across the region. The installation has additionally helped reduce overheads drastically."
Sharjil Salem, Deputy General Manager – IT Department at Panasonic Marketing Middle East, said, "ISIT storage solution's unique design enables bridging the gap between various vendors. Through this consolidation, the turnaround time for addressing department requests is significantly reduced.
"Implementing this project was crucial for supporting our current business operations as well as meeting the demands rising out of our expansion in new markets. The growth plans demanded an IT platform that expedited processes, services, and provision of offices. This strategic decision was made to meet the long term goals of the organisation," Salem concluded.