A10 Networks has successfully hosted its EMEA Partner Summit with the theme 'Navigating the Future' between May 21st – 23rd, 2019 in Sardinia, Italy.
The event, which included a channel conference and awards dinner, provided a platform for channel partners to network with their industry peers and the A10 worldwide and EMEA executive team.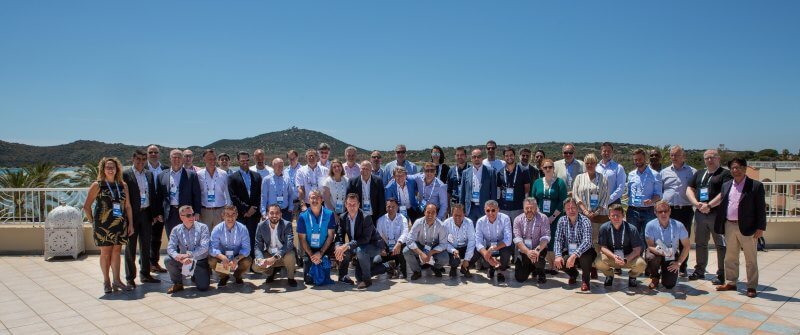 Over the course of the event, A10 executives delivered a number of sessions aimed at raising awareness about the company's latest solutions and how these could help grow revenues and profitability for partners' businesses.
Partners were also given an overview of the company's strategy for capturing the massive opportunity in security, 5G and multi cloud. A marketing master class on generating more demand and new customers saw strong interest from partners. There were also case studies presented where attendees were educated on how they could replicate large wins within their customer base.
Ehab Halablab, regional channel head for Middle East and North Africa, A10 Networks, said, "Europe, Middle East and Africa continues to be one of the most interesting and rewarding regions for our business thanks to the latest technology trends including 5G security and automated multi-cloud app delivery solutions being embraced rapidly. This region has also seen a number of high profile DDoS attacks in recent years.
"We believe we have a very strong value proposition to offer organisations here with our market leading technology solutions including service provider network security to support IoT in the age of 5G, multi-cloud management, Zero-day automated DDoS protection and application visibility & analytics."
"Building a strong and competent partner base to service these demands is vital to our strategy for the region, which is why partner enablement was a big focus of this event," said Ehab.
As part of the event, A10 Networks organised a partner award ceremony where key partners were honoured for excelling in the marketplace and contributing to growing A10's regional business. The award winners from the Middle East included: Ingram Micro – EMEA 2018 Distributor of the Year and TCS Saudi Arabia – EMEA Telecoms Partner Win of the Year
"The EMEA Partner Summit is a great platform for us to meet with our partners and distributors and engage in meaningful discussions where we gain unique insights into how we can help partners win in the marketplace based on a customised approach to the region's specific needs. We have received very positive feedback from partners about our enablement sessions at the event and we are keen to see how these efforts translate into business results this year and next. We also would like to congratulate the award winners from our region – Ingram Micro and STCS Saudi Arabia, and at the same time thank each one of our partners for their hard work round the year. Our channel partners have consistently met our expectations and helped expand our company's footprint across the region, becoming core to our operations and business success," said Mohammed Al-Moneer, regional vice president of sales, A10 Networks.