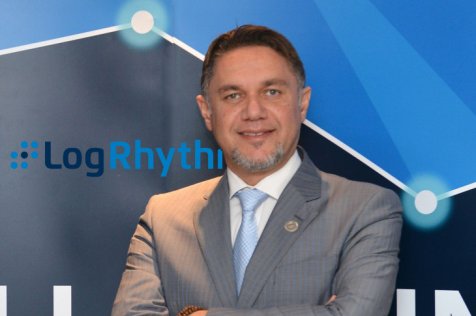 AlJammaz Technologies has signed a distribution agreement with LogRhythm, a global player in NextGen SIEM. Through this agreement the two organisations plan to jointly develop, engage, inspire and enable IT channel partners to provide the latest cyber security solutions to customers in the region.
LogRhythm empower organisations on six continents to successfully reduce risk by rapidly detecting, responding to and neutralising damaging cyberthreats. The LogRhythm platform combines user and entity behavior analytics (UEBA), network traffic and behavior analytics (NTBA) and security automation & orchestration (SAO) in a single end-to-end solution.
LogRhythm's NextGen SIEM Platform strengthens the maturity of an organisation's security operations, aligning the people, processes, and technology in a single, unified platform for rapid detection, response, and neutralisation of threats. The platform provides visibility into activity across an organisation's entire IT/OT environment, revealing potential issues before they become significant risks. By automatically detecting malicious behavior, companies can quickly and easily identify threats to mitigate potential breaches.
Adel Qahwash, GM of AlJammaz Technologies, said, "Being a  leading value-added technology distributor in Saudi Arabia and other Middle East countries, our focus is at identifying, aggregating and distributing cutting-edge cyber security solutions for the channel partners and their customers. Distribution partnership with LogRhythm a Gartner recognised Leader in the Security Information and Event Management (SIEM) Magic Quadrant, is a testament of our commitment to channel partners, empowering them to offer a comprehensive suite of value-added security solutions."
He added, "Defending any enterprise comes with great responsibility in today's digital world. Tactics and sophistication of modern cyber threats are ever-increasing, which means it is important for us to offer partners a comprehensive suite of value-added security solutions. LogRhythm brings a great opportunity for our partners to build their security programs and services on a solid foundation using LogRhythm NextGen SIEM Platform, which is at the center of thousands of SOCs worldwide.
"We're excited about our partnership with AlJammaz Technologies and look forward at expanding our channel footprint across a broader ecosystem of partners. With its vast experience and resources, the AlJammaz Technologies team will assist LogRhythm to recruit new partners whilst empowering and enabling existing resellers across the Middle East.
It is a great opportunity for AlJammaz Technologies partners to build their offering using LogRhythm NextGen SIEM Platform to help customers detect threats earlier and faster, automate and collaborate on investigations, and remediate threats with agility. Eliminating blind spots across the entire enterprise from endpoints to the network to the cloud, " said Mazen A. Dohaji, Vice President – (iMETA) India, Middle East, Turkey & Africa, LogRhythm.