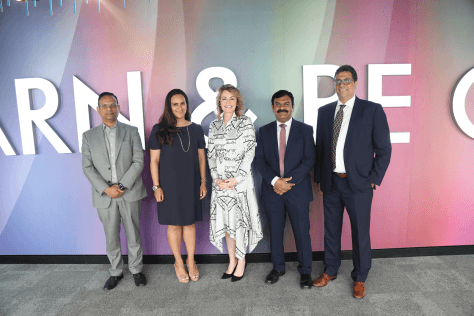 Almoayyed Computers, the flagship company of Almoayyed International Group, has achieved Amazon Web Services (AWS) Government Competency status. This designation recognises that Almoayyed Computers has demonstrated expertise in working with government customers to deliver mission-critical workloads and applications on AWS, which is key to accelerating Bahrain government's migration to the AWS Cloud as part of the country's cloud-first policy.
Achieving the AWS Government Competency differentiates Almoayyed Computers as an AWS Partner Network (APN) member that possesses deep domain expertise in one or more of the following core categories – government transportation, facilities, infrastructure management, justice and public safety, public healthcare, financial and fiscal affairs, citizen services, national security and defense, security and compliance, and open data, and has developed innovative technology solutions that leverage AWS services.
Almoayyed Computers CEO SM Hussaini said, "We are committed to staying aligned with the cloud-first policy of the Government of Bahrain. And at the same time, we are aiming to be a regional leader in the era of cloud. Achieving AWS Government Competency Status is not only a reflection of our capabilities, but also of our customers, who have been so forward leaning in their cloud adoption. It validates the trust they have placed on us to execute those transitions effectively and we look forward to helping many more.  Our team is dedicated to helping companies achieve their cloud and digital transformation goals by leveraging the agility, breadth of services, and pace of innovation that AWS provides."
AWS is enabling scalable, flexible, and cost-effective cloud solutions from startups to enterprises to government organisations. To support the seamless integration and deployment of these solutions, AWS established the AWS Competency Program to help customers identify Consulting and Technology APN Partners with deep industry experience and expertise.