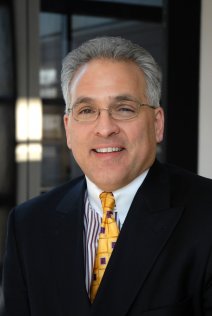 ServiceNow has announced transformational changes to its global partner ecosystem strategy. The company has introduced new programmes for its global partner community to accelerate growth with ServiceNow and deliver greater value to customers. These programmes, unveiled at Knowledge 2019, ServiceNow's annual user conference, underscore its commitment to developing a world-class partner ecosystem and enabling digital transformations that make work, work better for people.
"ServiceNow believes it can become a $10 billion company, creating significant opportunity for our global partner ecosystem to grow with us as we help enable digital transformation for customers worldwide," said David M. Parsons, ServiceNow senior vice president of Global Alliances and Channel Ecosystem. "The changes that have been announced more intuitively segment our global partner portfolio, better differentiating levels of expertise for our partners and customers. We also are implementing a more consistent, proactive and predictable joint go-to-market engagement framework. Together, ServiceNow and its partners represent a true 'force multiplier' for our customers. We are committed to helping customers accelerate their digital transformation journey and realise unprecedented business value."
ServiceNow has established a new global partner segmentation approach to recognise partners' expertise across its ecosystem. This will enhance opportunities for partners to differentiate and position their services to joint customers.
Within this new framework, partners are segmented according to two sets of criteria: 1) their breadth and depth of ServiceNow-enabled solutions adoption associated with their practice development and managed service offerings; and 2) their go-to-market maturity.
The company has also implemented specific programmes that support each level of specialisation and go-to-market strategies. This includes providing visibility into ServiceNow's product roadmap. These programmes will help partners build ServiceNow technology practices and managed services offerings that are powered by the Now Platform and workflows.
ServiceNow has created a dedicated business development team to support the top global and regional service providers. It also has launched a new programme for service providers who innovate on ServiceNow's workflow products or platform. A new ServiceNow reference design validation process encourages service providers to build their own offerings powered by the Now Platform.
In order to better address the unique needs of partners who serve public sector customers operating in a highly regulated environment, ServiceNow has established a new programme to help its partners more effectively respond to public sector customer opportunities. Initially, the programme will focus on partners serving US Federal customers; over time, the programme will expand to include State, Local and Education and will be extended to partners in Europe and Asia as well.
As the foundation of the global partner ecosystem transformation, ServiceNow has established a new global-regional joint engagement framework to enhance joint go-to-market consistency and predictability, a new next-generation deal registration process and a global Partner Concierge Service Center (5×24) to simplify the way partners engage with ServiceNow and ensure that they have the support they need to be successful. The global partner organisation also has put in place a new, joint go-to-market governance model, unified enablement and progressive training programs to lower the cost of training and accelerate time to certification across the global partner ecosystem.