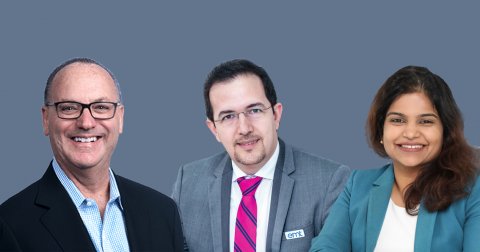 emt Distribution has announced expansion of its activities with Progress to Turkey and Africa.
"Given their deep regional expertise, wide channel base and proven technical capabilities, we're excited to expand our partnership activities with emt Distribution. This move further demonstrates our commitment to supporting our customers and channel partners in the growing META region," said Gary Quinn, SVP, Core Products Sales, Progress.
Mohd Mobasseri, CEO at emt Distribution, said, "We have had almost six years of great experience with Ipswitch in the Middle East region, with successful growth and a close partnership.  We have agreed now to share our expertise in other regions as well and grow the markets in Turkey and Africa. As the oldest training center of Progress in the region we commit to have an extraordinary plan for educating our partners in the new regions too and deliver the real value of distribution of all Progress Ipswitch products.
Progress' Ipswitch products include:
MOVEit, for secure data transfer, which allows enterprise customers to securely transfer critical business information between users, locations and partners in compliance with data security regulations such as HIPAA, PCI DSS and the EU's GDPR.
WhatsUp Gold for network monitoring, which enables small and medium-sized businesses and enterprises to continuously monitor and manage their IT infrastructure and applications, assuring high levels of performance and availability.
WS_FTP delivers FTP-based secure file transfer server and client capabilities to meet the needs of small and mid-sized businesses.
Nandini Sapru, Vice President of Sales, emt Distribution, said, "The African markets have always produced great results with their increasing investments in technology and information security.  We believe that with our unique plans for training, support and development of these markets, we will achieve some great results in the quarters to come.  Shortly we will be sending out invitations to channel partners to attend our Ipswitch Channel Champions event and training which will enable them to approach customers in the African markets."