Anita Joseph caught up with Samer Semaan, Channel Manager, Middle East and Emerging Africa at Pure Storage, to learn how the company is innovating, collaborating and evolving, to redefine channel partnership and data storage in an age of digital transformation.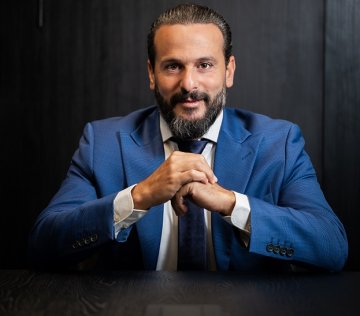 Can you give us an overview of your channel partner program and what it entails? 
When we refer to our channel ecosystem, we mean our network of partners, including Resellers, Managed Service Providers (MSPs), and distributors. This ecosystem is at the core of our business, and we couldn't operate without them. Collaboration within this ecosystem is essential, both on a personal and a company level, as they are all a vital part of our customer outreach. 
Now, let's dive into what we offer our partner ecosystem. We are a 100% channel focused organisation and have never taken a deal direct. Our partner program is designed solely with the channel in mind. Pure provides solutions which help partners widen their Total Addressable Market, delight customers, win more and reward both the organisation and the individual. 
We offer an accessible portal where partners can access all the resources they need for pitching, designing, configuring, and selling our storage portfolio. This portal serves as a one-stop shop, providing tools, data sheets, presentations, and support for various needs, including team enablement and competitive analysis. 
We also have an extensive range of incentive-based programs, one of which we call "Love Your Partner." This program rewards partners who bring us opportunities with either upfront or backend incentives, often in the form of a percentage of the deal's value. We created the "Pure Rewards" program, which recognises not only the company but also individuals, such as account executives and system engineers, who contribute to our growth. They receive a percentage of the total deal value they've brought to our installed base in the region. They are highly profitable and greatly motivate our ecosystem partners because they benefit both the company and the individuals involved. This is one part of our approach of doing the right thing for our partners. 
In summary, we collaborate with our partners, both at a personal and company level, and we support them to facilitate their work with our storage solutions to ensure we have joint happy customers. 
With the current trends in digital transformation and evolving technologies, how do you see your collaboration with partners adapting to this changing landscape? 
Our primary focus is to collaborate closely with partners to deliver comprehensive solutions to customers. Partners often have existing relationships with clients, and our role is to complement that by ensuring our technology fits with customers' needs and supports their wider business goals We believe in ensuring that our partners are well-equipped and enabled to communicate how we can support customers in the evolving technology landscape. This collaboration goes beyond individual relationships; it's about the entire company aligning with our partner ecosystem. 
Before any engagement, we want to ensure that our partners are not just aware of our products but are also aligned on the same message about meeting customer needs. It's all about sharing knowledge and expertise, creating a sense of confidence in the customer. Ultimately, partners serve as a bridge between us and the end-users, and together, we ensure that the customer receives consistent information about our technology. 
Now, let's talk about data storage. It has become increasingly critical in recent times, with a shift towards more modern and digital solutions. How has your product and solutions portfolio evolved from traditional data storage to meet these modern demands? 
Our journey began in 2009 when Pure Storage was founded with a vision to disrupt the market with something new. We never looked at legacy spinning disk storage but rather started by focusing on all-flash technology, which translates to high-performance solutions. We've created the concept of our Evergreen subscription models, making it easier for customers to keep up with the latest technology trends by continuously upgrading them. This year we've launched a series of storage solutions which mean customers can eliminate the last legacy spinning disk from their data centers. This is because Pure's all-flash technology is at cost parity with disk, provides 60% lower operational cost of legacy solutions and uses one-fifth the space and power. Our approach is to innovate continuously, and today, we invest around 19% of revenue in R&D. 
As the market moved toward multi-cloud environments, we enhanced our infrastructure offerings to support the evolving needs of our customers. We've integrated automation into our operations, developed software to manage data storage for customers; we also support DevOps, containers, and Kubernetes. In summary, we've evolved by staying committed to innovation, and delivering products and solutions that respond to changing technology trends. 
It's clear that you're at the forefront of innovation. Speaking of markets, how would you describe the Middle East market, particularly in terms of data storage and modern solutions? 
The Middle East market, often labeled as an emerging region, is a hub for innovation. Organisations in this region are eager to adopt the latest technologies and stay ahead of the curve. They recognise the importance of keeping up with digital advancements to provide the best services to their clients. 
Pure Storage was actively engaged in providing data storage and modern solutions to customers around different sectors around the world, including the Middle East market. 
Pure Storage is known for its product lines, which are designed to provide high-performance, scalable, and efficient storage solutions. These systems are suitable for various workloads, including virtualisation, databases, analytics, and cloud-native applications, which are essential for businesses in the Middle East looking to modernise their IT infrastructure. 
Pure Storage offers solutions that help organisations in the Middle East effectively manage and analyse their data. This is especially important in sectors such as finance, healthcare, and telecommunications, where data analytics can drive innovation, competitive advantage and digital advancements. 
This region is innovative, forward-thinking, and keen on offering the latest technology to its customers. It's a dynamic and exciting market. 
That's indeed an exciting development. Looking ahead, as we approach the end of 2023, what key trends or learnings have you observed in the market? What should we expect in the near future? 
The technology market direction is highly dynamic and fast-paced. In this region, we've noticed a growing appetite among customers to stay updated with technology trends. When customers inquire about new technology, the conversations are sophisticated and focused on strategic goals. Customers come well-prepared to ensure they make informed decisions. We are ready and equipped to engage in these discussions, aligning our solutions with their evolving needs. 
Data security and privacy are paramount concerns. How does Pure Storage address these concerns to ensure the safety of customer data? 
Data security is a top priority for organisations, and rightly so. Pure Storage takes these concerns seriously and we have a number of solutions which support customers here. We created SafeMode™ Snapshots, available with both our FlashBlade® and FlashArray™ solutions. These immutable snapshots mean that customers' data can't be modified or deleted without two 'keys'; one from the customer and one from Pure. The value of immutable copies is that they can't be corrupted, deleted, modified or encrypted. 
Additionally, through Pure1, our AI driven storage management platform, customers can use AIOps to detect anomalies in their storage environments which can indicate an attack in progress. 
Through FlashBlade//S, we can restore customer's data backups at speeds over 270TB an hour, meaning a much faster return to normal business operations. 
We recently announced a ransomware recovery service level agreement (SLA) and we're the only company in the industry to offer this. Through our Evergreen//One programme, we guarantee to ship a clean storage array on the next business day, 48-hours to finalise a recovery plan started at any time, data transfer rate (8 TiB/Hour), as well as a professional services engineer onsite through RMA. This provides enterprises with the ability to rapidly recover from a ransomware incident.  
We also collaborate with alliance partners to support ransomware prevention and data protection solutions. 
Can you tell us a little about Pure Storage's commitment to sustainability? 
Certainly, I'd like to highlight our deep commitment to sustainability and being environmentally responsible. We've taken extensive steps to reduce our environmental footprint, from manufacturing processes to energy usage. With data continuing its exponential growth, customers need solutions which use less electricity to run and manage to cope with the increase in data they'll be storing. We've demonstrated that Pure's infrastructure uses one-fifth less the space and power than legacy storage; 85% less e-waste and provides 10x-20x the reliability, meaning fewer issues needing to be addressed. We believe in creating a better world for the next generation, and our recently published ESG report showcases our dedication to sustainability. We're not just talking the talk; we're also walking the walk when it comes to sustainability.