10 Jan, 2021: Hiperdist has signed a distribution partnership in the Middle East and Africa with OneSpan, the global leader in securing remote banking transactions. The agreement will see Hiperdist distribute OneSpan solutions to enable authentication, fraud analysis, electronic signatures, mobile app security and identity verification in its growing partner base throughout the region.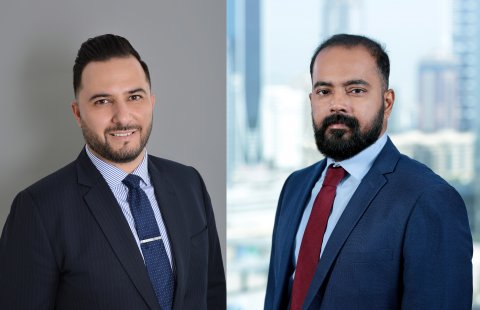 "Digital banking continues to grow in importance, and this partnership is well-timed as more financial service organisations look to strengthen their digital security," said OneSpan Managing Director Middle East FZE, Charbel Diab. With the rise in digital banking, access to a secure, user-friendly experience is critical to customer acquisition and retention. Technology is critical if banks are too successfully transform and develop profitable digital platforms and services to meet these evolving market demands.
"The rise in the volume of digital banking and e-commerce transactions has made issues of identity management and fraud prevention critical. In fact, non-cash transactions globally are expected to reach over 101,046 billion by 2022, as per an estimate from Capgemini", said Govind Haridas, Business Head of Cybersecurity solutions at Hiperdist.
He continued, "As a result, it is important to arm our customers with the capability to continuously monitor and analyse these threats so that they can be neutralized in real-time with minimal impact. With its deep expertise in digital security and authentication applications, OneSpan and its products are a natural extension of our current portfolio".
OneSpan is a market leader in digital identity and anti-fraud solutions and was recently recognised for its digital identity and risk-based authentication platform by Frost & Sullivan. Delivering a range of technology solutions from digital onboarding and e-signatures to multi-factor and biometric authentication, OneSpan delivers technology that helps reduce fraud, improve the user experience and simplify digital transformation initiatives.