Nandini Sapru, director, sales, emt Distribution, shares details about key vendors that were showcased at GISEC 2019 and how they play a role in the firm's growth strategies.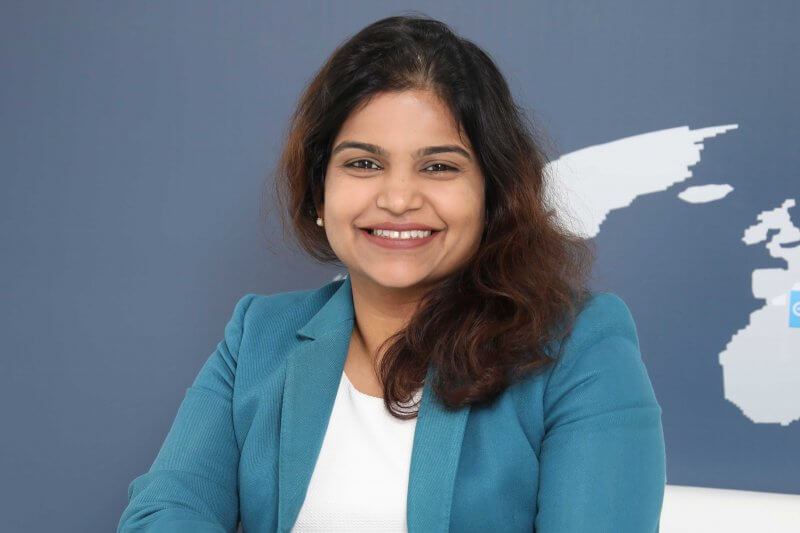 Can you share an overview of emt distribution's focus at GISEC this year?
At GISEC 2019, we have largely focused on showcasing the strengths of our extensive portfolio and services. This included recent partnerships with global vendors such as Logical Operations and Airlock Digital.
Logical Operations offers different courseware within the information security space as well as other verticals. The most popular ones are the certified IOD practitioner, where we train students on how to work with and program on emt devices. Also, we have in-depth security courses such as certified security-first responder. Here the course teaches how a company should respond when a security incident happens. It also includes other courses such as training non-IT staff on information security.
We also highlighted a product called Airlock, which specialises in application whitelisting. This essentially means when an organisation wants to use different applications in their network, they should take a more proactive approach into allowing what should be used, instead of blacklisting what should not be.
To understand this better, we use the analogy of going to a restaurant. Imagine if the restaurant restricted people from entering versus following an approved guest list. We only allow applications that should be used to be controlled by Airlock.
Besides this, we also showcased our other valued vendors such as Tapeswitch, Flexera and BeyondTrust.

What has been your strategy when onboarding security vendors to your portfolio?
One of the aspects that really works to our advantage with our vendors is that many of them have acquired other firms, which automatically adds to our portfolio. This certainly helps us strengthen our portfolio even further. This year we were looking at application whitelisting, therefore it is a product we have added. We are also looking into other areas such as security analytics, data, IoT and related security. We will be onboarding vendors across these areas after ensuring they match with our growth strategies.
As a platform, how important is GISEC for emt Distribution?
We've been a part of GISEC for the last five years consecutively. What we like about GISEC is the quality of visitors that attend the event. We are able to establish great partnerships with new resellers, value-added partners, and so on from this exhibition.

How do you get regional organisations excited to come to see you?
It all begins from training. Our training division carries out several group support for users to get proficient on different aspects. We then present our extensive product catalogue along with our services portfolio and reinforce the training element.
For example, our first interaction with customers is to train them on what they should have, then we present the products they should get to address their business challenges, post which we provide our services to ensure the process and implementation are effective. Finally, we train them again so that they are able to run the solution on their own. This encourages and intrigues customers to know more about our offerings.
From the partners:
Glenn Mahney, sales director, Airlock Digital, said, "We selected emt Distribution as our key distributor because we were certain we could get the appropriate level of engagement from them. They have done an incredible job of taking our products to market effectively. The partnership matched our revenue goals perfectly."
James Varnham, MD, EMEA, Logical Operations, said, "As a strong regional distributor, emt Distribution boasts an innovative solutions portfolio. As our courses are geared towards training, it complemented their existing range of products seamlessly. We work closely with them to craft comprehensive solutions complete with the training element, which they can now offer to regional customers."