Veeam, the backup solutions and cloud data management company, has surpassed its billion-dollar mark joining an elite group of pure play software firms to achieve this milestone.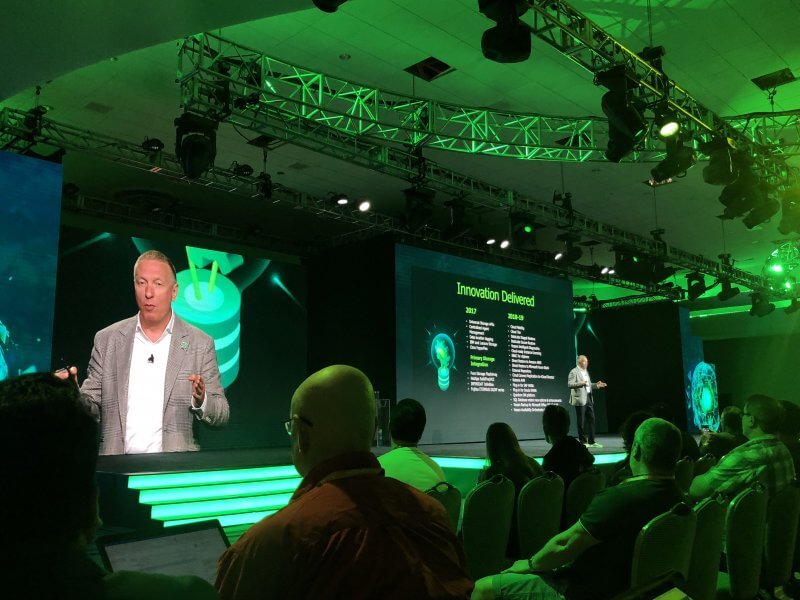 The firm's Co-founder and Executive Vice President (EVP), WW Sales and Marketing Ratmir Timashev announced at the annual VeeamOn Conference taking place from 20th to 22nd May in Miami, Florida.
According to Timashev, the milestone is part of the company's successful Act I of its growth plan which was focused on the virtualisation of modern data centres.
"In 2013, we predicted that in less than six years we will hit the $1 billion mark and here we are today," he said.
"10 years ago, virtualisation was the trend that transformed modern data centres. It became an integral part of our growth strategy during that past decade. We believe that being in the right place and time with our brilliant product have enabled us to ride this wave of technology innovation and become successful."
Further into his keynote address, Timashev also highlighted another milestone that Veeam has attained, which was gaining over 350,000 customers. "We have been onboarding an average of 4000 customers monthly. Last year alone, we have added approximately 50,000 new customers."
The Veeam co-founder noted that they have attained a significant number of these customers by word of mouth. "Our customers describe Veeam products as simple, reliable and flexible," he said.
He then noted that this is a testament to the quality of service that Veeam provides and why customers are core to the growth of the company.
Looking ahead, Timashev announced Act II of the firm's growth strategy.
"Act II will be focused on hybrid cloud," he said. "We believe that there is a huge opportunity for the data management in the hybrid cloud era.
"According to a recent survey that we have conducted, 73 percent of organisations have set up hybrid cloud strategies with plans to invest into an infrastructure that supports a hybrid environment.
"With our vision to become 'the most trusted provider of backup solutions that deliver cloud data management,' we are well-positioned to dominate this market."
For over a decade, Veeam has been the leading provider of backup, recovery and replication solutions. Initially focused on server virtualisation for VMware environments, in recent years, Veeam has expanded on this core offering, delivering integration with multiple hypervisors, physical servers and endpoints, along with public and SaaS-based (Software as a Service) workloads, while partnering with leading cloud, storage, server, HCI and application vendors to provide the most robust Cloud Data Management platform on the market.