Anita Joseph caught up with Adam Tarbox, Vice-President Channel Sales EMEA at Nutanix to find out more about the company's partnership strategies and growth plans for the region.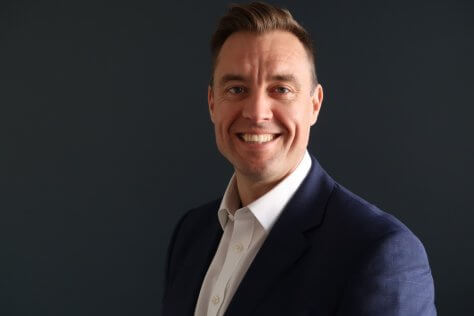 Can you talk me through some of your main responsibilities in your new role?
I lead all routes to market in EMEA. I'm responsible for the go-to-market strategies with resellers, distributors, OEM platform partners, system integrators and technology partners to support Nutanix expansion in the EMEA region.
 What are some of your immediate priorities in your role?
The key priority at the moment is on building on the existing deep relationships we have with partners.
We are also focusing our efforts on being even easier to do business with by investing in the simplification and automation of our processes to allow partners to transact faster. Another area of focus is enabling each partner's differentiation with a platform that enables partners to build not only traditional deployment services, but also stand up new practice areas. When it comes to DevOps or AI, this can provide sources of competitive differentiation as well as faster time to market of new offerings.
What is Nutanix' mission in the EMEA region?
Our mission in EMEA is the same as our overall corporate mission which is to 'Delight customers with a simple, open, hybrid, and multicloud software platform with rich data services to build, run, and manage any application'. Our vision is to 'Make clouds invisible, freeing customers to focus on their business outcomes'.
Do you have plans to expand Nutanix's presence in any particular EMEA region?
There are lots of areas for expansion for partners with the key use cases for Nutanix. Our intention is to help partners to get scale, operational efficiencies and engineering support for building and sizing multi-vendor solutions. Our distributors are now fully driving the digitization of the selling process for partners. They've been consolidating, acquiring new technology, and building out cloud marketplaces to help partners enable their customer purchasing cycles with less friction. Distributors are making use of AI/ML to bring analytics and market intelligence for partners to drive business faster, which is critical in bringing together the partner and distributor ecosystems. We're in the age of ecosystem solutions, and the Distributors are becoming relevant again in enabling the aggregation of all of this for partners.
As such, we're unveiling our new Elevate Distributor program so that partners can better identify distributors that they can work with who have the skill sets and capabilities to drive velocity and growth in their businesses. The new tiered Elevate Distributor program provides benefits and resources to help support Distributor operational efficiency, sales velocity and profitability.  This means that partners can use the Nutanix partner portal to identify proven Nutanix distributors that have the knowledge, resources and operational capabilities to drive new growth. A distributor's Elevate program level will help partners identify the right distributor to work with who has competencies that will support their own sales & technical teams, as well as the digital distribution capabilities to ensure they are transaction as quickly and friction free as possible
What are some of your key strategies for this year?
Hybrid work, subscription, and everything-as-a-service will continue to shape partner growth opportunities ahead. Nutanix is continuing to evolve our go-to-market to enable partners to capture those opportunities in a number of ways.
Being even easier to do business with is something that is always at the back of our minds. As such, Automation is a big area of focus for our partners as they aim to spend less time on certain operational IT pieces and more time on solution selling. We're investing in Nutanix back office automation and platform integrations at our major Distributors – to massively speed up the transaction process for our partners, by up to 60%. The initial results from the first wave rollout at a few key partners have been very encouraging.
At the end of the day, everything that Nutanix does has to work within an ecosystem of technologies that customers have in their data centres. That's the reality for our partners. The whole industry is realising this – that's why distribution marketplaces will become even more important in this new world, as well as new partnerships with companies that find common ground at the customer.
Profit sustainably is another key objective. We're focused on building paths for profit and growth for all of our partners across solution areas or size of organisation so they can build their service programs and accelerate those offerings. This means shifting to a partner profit continuum from land, into expand, adopt and renew; focusing on being even easier to do business with by investing in the simplification and automation of our processes to allow partners to transact faster; and enabling each partner's differentiation with a platform that enables partners to build not only traditional deployment services, but also stand up new practice
And finally, we aim to Compete uniquely – Partners can build their differentiation on the Nutanix Cloud Platform to continue to delight customers, support unparalleled freedom of choice in hardware, hypervisor, OS, and applications supported, and enable increasing Services and Solutions led businesses.
What are some of the main challenges facing you and the business today?
The past year has brought many changes to the channel partner ecosystem and subscription and consumption is on everyone's mind. This is creating uncertainty for the channel ecosystem as it looks for new ways to sustain profitability. Many vendors have announced that they are moving towards subscription but haven't provided insight to partners on what this means aside from some new incentives. As many vendors have taken renewals 'direct' – we have not and will not, we have always and will continue to be committed to the channel and our distribution partners.
Vendors like Nutanix who want to stay in a leadership position with the channel will be providing partners with organic customer demand and a clear path to building recurring profit over the new purchasing cycle (over the customer lifecycle, not just at point of sale). In this shift, we've been working to build a transition path for our partners into this new way of doing business.
What is your advice to the regional channel community?
Partners need to expand their skill sets to focus on new technologies. What's more, in addition to the transformation required for subscription – the next wave of data centre architectures will be transformed by AI/ML, low-code/no-code approaches to application development, and more of those applications starting in cloud rather than moving to the cloud. Partners need to find new ways to diversify their solutions and drive new revenue streams. We see that partners are looking to vendors to help build up their skills bench to provide services that drive things like AI digitisation through low code, no code DevOps methodologies.
The next wave of innovation in how applications get developed and deployed will drive new opportunities for partners. Platforms that can reimagine how to achieve infrastructure as code will be the platform of choice for customers and partners. We're seeing our leading-edge partners working on this already. Recently a partner helped a customer (large European financial institution) deploy applications using a low code no code solution on their existing Nutanix platform and with existing people/skills – in a quarter of the time. This is a use case that has limitless possibilities for our partners to develop a new practice line that can deliver huge customer differentiation and value, and highly attractive profit margins quickly.
I've already mentioned that the importance of partners adopting automation tools and technologies so that they spend less time on certain operational IT pieces and more time on solution selling.