Dubai, UAE, 26 May 2022: OutSystems, a global leader in low-code application development, today announced that it has entered into a key partnership agreement with GCG Enterprise Solutions. The partnership empowers GCG's clients through access to powerful tools, templates and connectors on OutSystems' platform, driven by the expertise of GCG's technical team.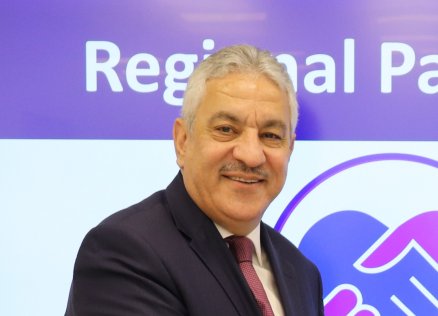 "OutSystems provides a visual, model-driven and AI-powered app development solution using a high-performance low-code platform that gives business leaders and developers the tools to rapidly build and deploy their own business-critical applications", said Naser Darwazeh, GM, GCG Enterprise Solutions. "I look forward to seeing, with our capable team's guidance, the many interesting use-cases for better business that we will uncover over time".
OutSystems was recently recognised as the Customers' Choice in the latest Gartner Peer Insights "Voice of the Customer: Enterprise Low-Code Platforms" report, based on user reviews and feedback. OutSystems is the only low-code platform provider recognised both by users in the Gartner Peer Insights report three times in a row and by Gartner as a Magic Quadrant for Enterprise Low-Code Application Platforms Leader.
"A well-designed app can drive customer experience and employee efficiency while transforming the modern workplace, automating and streamlining processes or modernising core systems", said Rodrigo Castelo, VP Middle East & Africa at OutSystems. "By combining the OutSystems high-performance low-code platform with the industry expertise of GCG Enterprise Solutions, businesses can rapidly create and deploy applications to solve mission-critical objectives. We believe businesses in the region have a lot to look forward to".
Gartner forecasts that 70% of new enterprise applications will be developed using low-code or no-code technologies by 2025. Cross-industry business challenges continue to drive this acceleration as more businesses seek to develop applications and solutions for a variety of digital transformation initiatives – from applications that support new customer and employee onboarding experiences, to transforming the workplace in times of change, and significant updates to legacy technologies.
While the help of the user-friendly platform, GCG Enterprise Solutions will provide complementary support for their clients with training and support for their employees.