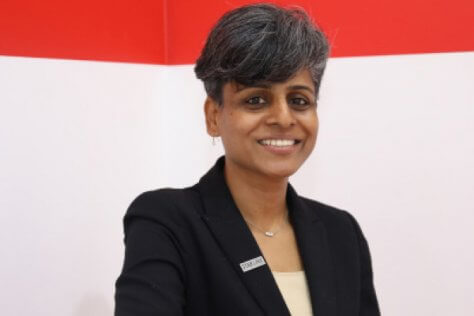 As StarLink restructures and aims to become a $1 billion company, having a first-rate marketing operation is essential.
Running this vital element at the value-added distributor (VAD) is Mary Aji, StarLink's marketing director.
She says that StarLink has always had a "two-pronged" marketing strategy that consists of direct customer-centric marketing and supportive partner-centric marketing.
"We work closely with the vendors to ensure that their go-to-market strategy is strongly supported by our marketing strategy and tactics," said Mary.
"For each vendor, depending on their regional focus and product focus, we work on a plan to support their key goals and KPIs[key performance indicators]."
In line with StarLink's two-pronged approach, Mary says that for every marketing activity rolled out to customers, partners are, in parallel, supported with relevant marketing assets so that they too can spread the word to customers.
StarLink has more than 45 technology vendors in its portfolio and a channel network of over 1,100 partners serving thousands of enterprise and government customers.
Founded by Nidal Othman, the managing director, and Mahmoud Nimer, the general manager, the company is described as one of the fastest-growing "true" VADs in the region.
Turnover has reached $400 million and the recent appointment of Bashar Bashaireh as CEO, a newly created position, is aimed at continuing growth towards the $1 billion sales mark.
Among the 20 countries where StarLink has an on-the-ground presence are the UAE, Kuwait and Bahrain.
Marketing is managed centrally from StarLink's Dubai headquarters, where the team includes designers, web developers and marketing operations staff who produce the digital content and assets used by the company worldwide.
"We also have marketing operations teams regionally that support us with on-the-ground tactics, especially event management," said Mary.
"Moreover, we work with our regional partners across the globe to roll out our marketing plans with their customers in their regions."
Mary says that "everyone in the region knows about StarLink", including that it started as a specialised value-added distributor in cybersecurity. Looking ahead, she says the company's focus is broadening.
"We are evolving into a DC & C specialised VAD to complement our security offering. One cannot treat these two fields as exclusive anymore. Our marketing efforts will be focused a lot more on our DC & C business growth in 2020," she said.
"Furthermore, along with our vendor solutions marketing, I would like to see more branding and brand-building for StarLink in other regions," she said.
Mary says that she has an "amazing" marketing team behind her and, just as importantly, full backing from StarLink's top management.
"Internally, I have the most supportive and pro-marketing leaders in Nidal and Mahmoud. Together with our new CEO, Bashar, and Zaidoun [Arbad], our COO, the marketing team enjoys unconditional support," she said.
Mary says that becoming a trusted business partner happens "when organisations live their values and respect their stakeholders, and build strong relationships".
"StarLink is the epitome of strong values and exemplary relationships; I'd like to believe that these values extend to the success of my team too," she said.
Watch the full interview with Mary Aji below: