Bahaa Eddine Al Indary, VP – Sales & acting general manager, Raqmiyat, tells Anita Joseph, Editor, Reseller ME, on how the company is helping to drive digital transformation across the region.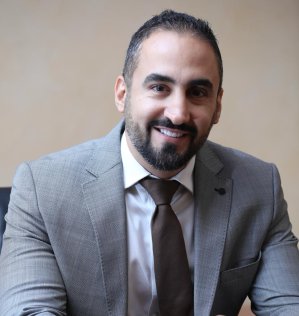 How would you describe the digital transformation journey of the MENA region? 
 These days, businesses, end-users, and citizens are all well connected, thanks to an exponential increase in various digital channels. I'm not at all surprised that the digital transformation market in the MENA region is forecasted to reach $2.8 billion by 2025. More importantly, digital transformation is playing a major role in shaping the government sector in the MENA region, and pushing them to adopt new opportunities and challenges. Security, cost containment, budget pressures, and citizen experience, among other changes, are sparking governments not only in MENA, but all over the world, to implement innovative solutions to drive their journey to the digital realm. The MENA region has realised the value of digital transformation and has successfully progressed to deliver and accelerate digital innovation and optimise public services.
In the UAE, the Blockchain Strategy 2021 is an ideal example for government digital transformation-it aims to blockchain-enable 50% of government transactions. Not only that, governments are integrating services in the form of mobile apps and e-service to create seamless citizen journeys that encourage paperless transactions and e-payment options for services. And all the digital transformation initiatives are backed by leading technologies like Artificial Intelligence, analytics, robotics, cloud, IoT and Virtual Reality. I'm able to see some excellent work in the start-up sector, where new business models enabled by digital technologies are evolving from the MENA region and making their presence felt in the global market. The private sector is instrumental in the adoption of digital transformation to improve the customer experience. There is no end to the digital transformation journey it will keep evolving as demand and new technologies grow. 
 What is Raqmiyat's strategy for the UAE market? How are you helping to drive digital transformation across organisations? 
 Keeping our interest and focus on customer success has helped in consolidating our reputation. Raqmiyat is known for designing and implementing solutions that help organisations realise their fullest potential. Our strategy last year was to sustain and grow and this year's overall strategy is to accelerate growth and innovate. The opportunity today is around creatively harnessing the power of digital technologies to build solutions uniquely tailored to each customer's business needs. This requires extensive domain knowledge, customer-specific contextual knowledge and proven solution design and delivery capabilities, backed by sustained investments in offshore centres. At Raqmiyat, these capabilities have been steadily built over the years. Our customer-centric strategy and reorganisation in early 2016, when we created three major business units, each aligned to an industry vertical, and with end-to-end responsibility for customers in that vertical, was a game-changer that set us on this path. 
 Customer is king-this has always been the case, and now, even more so. What are some of Raqmiyat's new initiatives/plans to keep up with customer demands or even exceed their expectations? 
 Since 2013, we've been investing in enhancing digital technology capabilities and built significant scale and depth over the years. In fact, we have a comprehensive digital solution practice-our low code platform, advanced analytics services, blockchain, IoT, process automation and AI/chatbots are the most in-demand among our customers besides cybersecurity, which governs all critical data. In addition, we keep launching newer practices according to market needs. As a System Integrator and digital enabler, our business model and service integration layer bring together these different capabilities and orchestrate transformational solutions catering to different C-level stakeholders within the enterprise, which gave us an edge in winning large transformational engagements in the region. Customers from banking and financial services, government and utilities are the main beneficiaries of our digital transformation solution portfolio, which has helped them in changing their business models to more digitised, automated and predictive ones. 
 What is your outlook for 2022? 
With the vaccine roll-out continuing and the gradual resumption of economic activity underway, we are highly optimistic about 2022 and we have seen a lot of sectors recovering well in 2021. This will continue to touch all other sectors at a high pace. Blockchain, Artificial Intelligence, cloud services, 5G and quantum computing will dominate the tech ecosystem. As for Raqmiyat, we have strong plans in place that revolve around our customers and partners. We will continue to invest heavily in new technologies, and we have planned to strengthen our partner and technology portfolio to focus on delivering and protecting our customers' assets and reputation.