James Eiloart, senior vice president, EMEA and Ed Dolman, vice president, EMEA Partner at Tableau Software, on how regional partners can leverage market opportunities around business intelligence solutions to address growing demands in the digital era.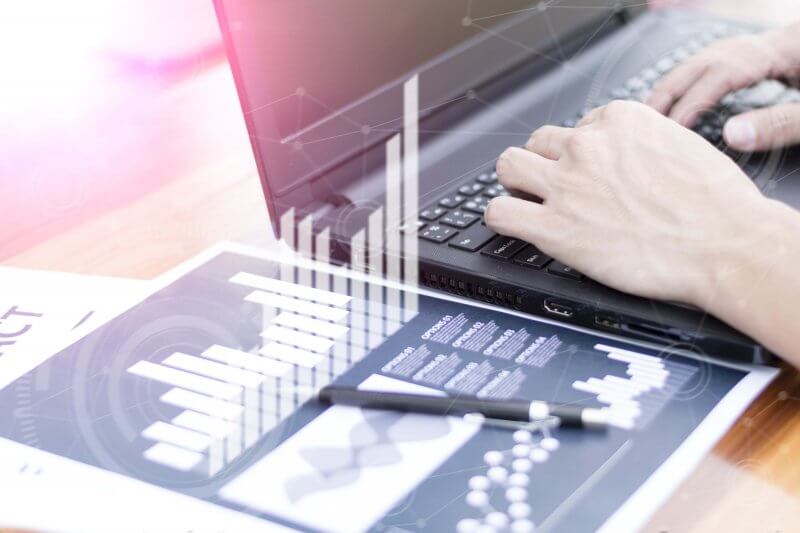 Global business intelligence and visual analytics expert Tableau Software has appointed regional VAD Redington Value as its first Middle East and Africa distributor. This appointment also marks as the first time the company has announced a distributor globally. The company is now looking to on-board new partners while also strengthening its existing channel relationships.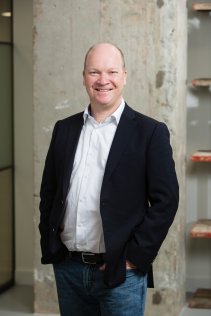 Tableau Software has been operating in the region for over six years or so, building the business with strong local channel partners.
The firm's senior vice president for EMEA region James Eiloart says, "We have developed great customer relationships in the region, however, now we are identifying bigger opportunities. Many regional enterprises are investing in growing their own use of data in order to become more competitive in the marketplace. We've been looking for a way to accelerate our growth and found an ideal partner in Redington Value. Their expertise and market leadership will help us scale our business to the next level."
Tableau is reinforcing its operations in the region at a time when regional customers are looking for innovative ways to expand their businesses through intelligence from actionable and insightful data. Increasingly customers are realising the power of data and the impact it can have on everyday business.
Traditionally, business intelligence solutions are delivered by IT professionals to the business. This meant customers required a resource who understood the nitty-gritties of the solution implemented and someone who could decipher the reports.
According to Eiloart, most organisations today struggle to empower the ordinary business person to use data in their day-to-day job. "We believe that access to data and the ability to get answers to questions from it should be ubiquitous."
Tableau's "unique and differentiated tool" allows business executives to effortlessly gain a clear visual picture of their data without relying on technical specialists.  Eiloart adds, "Years ago, as a company, we decided this is where our focus was going to be – helping customers see and understand their data easily."
With the goal of driving a largely partner-centric business, the Middle East and Africa region plays a critical part in the Seattle-based firm's growth strategy.
Ed Dolman, vice president, EMEA Partner at Tableau Software, says, that the region is one of the fastest growing ones and with data exploding at an exponential level through a number of drivers, the opportunities in the market will only get bigger and more advance.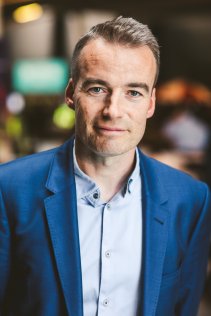 He says, "We're now looking to see how we can help customers across this region harness the massive prospects we are seeing. The answer is our partner ecosystem. For us to be able to scale effectively, we need to work with an established leader in value-added distribution, such as Redington, to add capacity, scale, capability and expertise into this region.
"This will allow all partners, existing and new ones, to leverage Redington's dedicated resources, skills through authorised training centre and consulting arm Citrus Consulting, among other benefits; enabling them to become a true extension of Tableau in this region."
While Eiloart and Dolman don't see any specific challenges for partners to effectively deliver Tableau solutions to the market, they believe partners will have to change their approach from when they used to deliver first-generation business intelligence solutions.
Eiloart says, "Partners will have to think a little bit differently when delivering modern business intelligence solutions. Usually, customers would think in this manner –  build a data warehouse first, examine the governance rules and then put data visualisations and reporting capabilities on top. However, this whole process takes far too long, especially in a dynamic marketplace."
He explains that by the time customers get to the last step, technologies or processes would have already evolved, which means they will have to start all over again.
Instead he urges partners to begin with the questions that businesses want answer to and enable them to explore the data, so that they have adequate information on what the data warehouse should have and how it should be structured.
Dolman adds, "Partners need to focus on how they can now start to have business outcomes from their discussions with customers. They should look at ways on how to have conversations with multiple lines of business outside of IT because that's where the opportunity is. Also, this is where the data is being created a lot of the time. We encourage our partners to think outside of IT and that will open up a whole world of new opportunities."
Eiloart reiterates the company's commitment to delivering solutions and services that will help partners succeed. "We've made great progress and we stand absolutely right at the beginning of the journey. We are focusing our efforts on making our customers successful – we believe there's a huge opportunity for everybody involved."