Kamran Khayal, General Manager at Trigon LLC tells Anita Joseph, Editor, Reseller ME, how the company's customer-first approach and focus on innovation are helping it stay ahead of the changing market.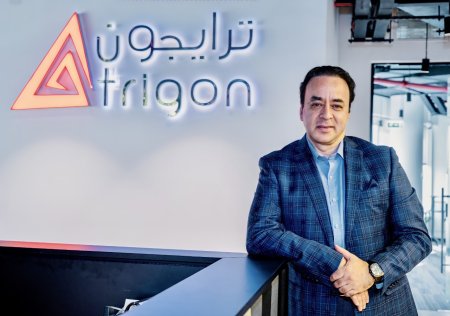 Tell us more about Trigon's presence in the region.
 Trigon is one of the biggest ICT products distribution companies in the Middle East region and is a part of the multi-billion-dollar Dubai-based Al-Ghurair Group. We are the authorised distributor for IT and consumer electronic brands like Samsung, LG, Acer, Asus, BenQ, D-Link, Netgear, PeopleLink, Transcend, Philips, and many more. In UAE, we have a high level of penetration across verticals such as hospitality, healthcare, finance and banking, education, government and ministries by offering cutting-edge, turnkey solutions covering areas such as digital signage, interactive displays, and AV solutions, and lot more. We also provide consultancy, integration, maintenance, and after-sales support. Apart from the UAE, we also have offices in Saudi Arabia, Bahrain and Oman. 
Digital transformation is now in full swing in the region. How is Trigon helping customers in their digital transformation journey? 
We have been investing in enhancing our digital technology capabilities and built significant scale and depth over the years. In fact, we have industry-leading display technology that is creating a huge impact by elevating our customers business with digital boards. Customers from retail, hotels, corporate, educational institutions, and government sector are the main beneficiaries of our comprehensive display portfolio, which has helped them in changing their business models to digitised and more ROI. Digital transformation is making companies change their business models and adapt to the new normal which entails an increasing demand for digital collaboration applications. We are well positioned to address the new normal trend by providing a variety of solutions covering areas such as face recognition, non-contact temperature detection technology, next-gen video communication solutions, desktop monitors, notebooks & PCs and Audio- Video peripherals focused on various industry verticals to achieve higher productivity, better customer service, reduced operational expenses, and greater ROI for the organisations. 
 What are some of Trigon's unique strengths and capabilities that have helped its growth? 
 Our strong workforce is the strength of our organisation helping us to stay ahead in our fast-changing digital world. The product portfolio of Trigon combined with our unique business model and our commitment to delivering an outstanding customer experience is our unique capabilities which have helped us grow in this region. 
Tell us about your partner ecosystem 
Trigon has a vast partner ecosystem and engages with a network of various ICT partners. The Trigon ecosystem includes important partners who help us provide end-to-end solutions, from system integrators to installers. Partners across the ecosystem, include more than 20 world-renowned IT vendors who are continuously delivering innovative products & solutions – all of which enable enhanced collaboration and increased productivity for customers. Also, we are actively engaged with more than 500+ channel partners, System Integrators & AV consultants, 200+ Retail Partners, and also 100+ End-customers. 
How did 2022 begin for Trigon and what's the rest of it looking like? 
We had a good start to year 2022 and have managed to exceed our budgeted targets for Q1. There is a strong rebound from the pandemic and due to the rapid IT infrastructure spending, I am more bullish on the regional market. Also, the UAE leads the Arab world in digital progress and preparedness for the future to move into the era of data and advanced technologies supported with artificial intelligence. And, we also believe that the negative impact of the Ukraine/Russia crisis on the region will only be marginal.