With an intense focus on boosting the IT security, communications and technology industries in the Middle East region, UAE-based Bulwark Technologies, an IT specialised value-added distributor has announced that it will showcase its array of internationally acclaimed products at GITEX Technology Week 2018.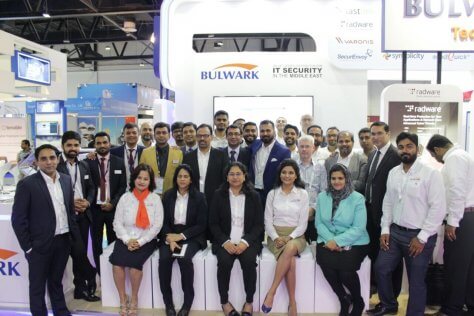 Gearing up for the event, the company has reiterated the importance of building a strong, integrated security infrastructure in the region. Located in Sheikh Rashid Hall, stand SR-D6, Bulwark will highlight its end-to-end security solutions and customer-centric distribution strategies during the show.
The Value-Added Distributor will announce some major partnerships and demonstrate their following 'Best in Class' products and solutions and elaborate on their collaboration with key vendors to act as their extended arms in the Middle East Region.
Among the technologies Bulwark will be showcasing at the event include, next-generation firewall / endpoint security; e-mail archival; endpoint security; networking access points; insider threat prevention, and more.
"For Gitex, where we have been showcasing for over a decade now, we employ a two-pronged approach. We not only showcase optimum technologies catching pace in this region, but also introduce newer technologies that are gaining acceleration for their ease of use across the globe. Our approach this year has been driven based on a strong demand in the security distribution market," said Jose Thomas Menacherry, managing director, Bulwark.
Bulwark has an established network of over 400 resellers throughout UAE, Saudi Arabia, Qatar, Oman, Bahrain and Kuwait, Egypt, Lebanon and Jordan. The company has also recently expanded its operations in the Indian sub-continent & set-up a new office in Bangalore, India.