It's not old school, it's iconic. Adelle Geronimo takes the BlackBerry KEY 2 for a spin and shares why the device is ideal for professionals who want to prioritise security without sacrificing productivity.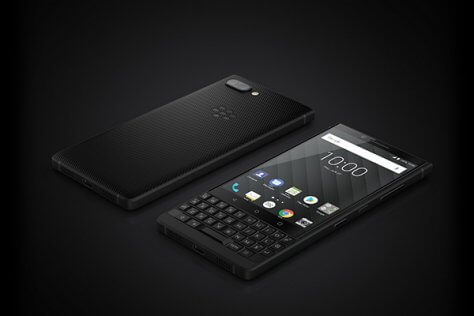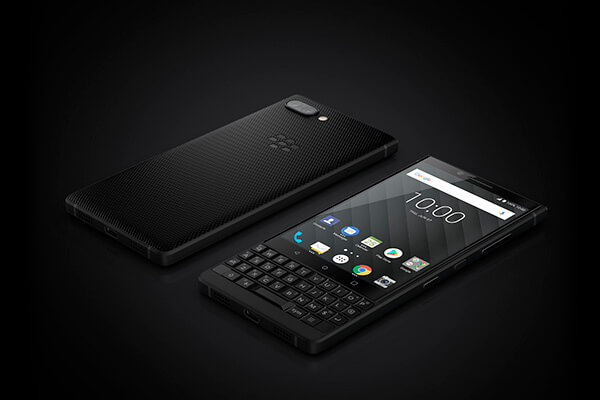 Physical keyboards may be a thing of the past when it comes to smartphones, but that hasn't stopped TCL Communications, which now builds phones for BlackBerry, from continuing their legacy.
BlackBerry KEY 2 is the latest iteration in TCL's Android-based phone with a physical keyboard. It's predecessor, the KEY One, was met with a lot of success last year, showing that that physical keyboards still hold a place not only in our hearts, but also in the 2018 smartphone market.
Aesthetically, the KEY 2 won't turn any heads, but has a modest and lightweight design. The device has a slightly curved aluminium chassis with sharp lines and corners. The flat sides host the volume rocker keys, power key and a customisable speed key on the right, while the left has an ejectable dual SIM slot. The KEY 2 has a grippy, leather-like back that feels rugged.
The KEY 2 sports a 4.5-inch (1620 x 1080) touch-screen LCD display made of the Corning Gorilla Glass 3. On the screen, you can find a row of capacitive navigation buttons, which pops up when being used, and hides away when the phone is asleep.
Below the screen of the KEY 2, you'll find the QWERTY keyboard, which has matte keys. The plate surrounding the keyboard has a matte silver finish. The keyboard is soft yet tactile, evenly backlit and well contoured. But it might take time for you to get used to typing with the physical keys. The keyboard also doubles as a trackpad with the fingerprint scanner residing in the Space key.
The phone has a 3.5mm audio output jack and secondary microphone, and the bottom features a USB type-C charging-cum-data transfer port surrounded by 12-hole grilles on either side with a speaker and a primary microphone.
Under the hood, the BlackBerry KEY 2 is powered by Qualcomm's Snapdragon 660 processor with 6GB of RAM and comes with either 64GB or 128GB of storage. It launches apps quickly and switches between them smoothly, making it good for multitasking. However, its curtailed screen length isn't ideal for it.
Its software is one-part BlackBerry, one-part Android. It ships with Android 8.1 Oreo, which means you can download all the productivity and social apps and games you want from Google Play.
In true BlackBerry fashion, security is one of the main features of the KEY 2. It is integrated with a few noteworthy security-focused features starting with DTEK, which allows you to customise the overall security of your device by setting specific permissions for various apps. With this device, TCL and BlackBerry also prioritised user privacy with BlackBerry Shade. This feature which allows you to set a custom view of visible information on-screen while leaving the rest greyed-out, making it nearly impossible for nosey neighbours to see what's on your screen.
Jumping on the dual camera trend, BlackBerry KEY 2 has a 12MP camera on the rear. It has all of the modern specs and features you'd expect in 2018: a 2x optical zoom as well as a Portrait Mode. It also supports Google Lens image search and 4K video recording. The camera app allows for full manual control, so you can have a bit more fun fiddling with the camera settings. On the front, it also has an 8MP facing camera.
Last but not the least, the BlackBerry KEY 2 has a 3,500mAh battery, which can last up to a full day of normal to heavy usage. It also supports Qualcomm's Quick Charge 3.0, so it's quick on the recharge.
The KEY 2 isn't for everyone. You need to be willing to spend time re-learning how to operate on a physical keyboard with your thumbs. Nevertheless, KEY 2's security features make it an appealing choice for professionals who want to find that perfect balance of personal and business productivity.
Price: AED 2,399 (64 GB) and AED 2,699 (128 GB)
Colours: Black and Silver