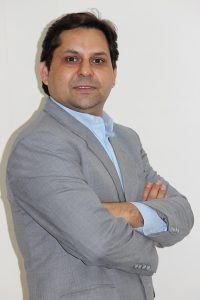 Unify, the Atos brand for communications software and services and KSA-based distributor Brightstar Communications, recently hosted a multi-city roadshow in the Kingdom of Saudi Arabia (KSA) to cement its channel business in that country.
The roadshows were held in Riyadh, Al Khobar and Jeddah as part of the company's push to cement its channel ecosystem in KSA and to promote the OpenScape Business – All in one Solution for Small and Medium Enterprises (SMEs).
According to Unify, the three-city events, saw more than 200 channel partners grace the Riyadh, Al Khobar and Jeddah roadshow.
During the keynotes, which were delivered by executives from Unify and Brightstar Communications, the emphasis was on cementing partner alliances and enhancing channel experiences.
Asif Khan, Distribution Manager, Middle East and Africa (MEA) at Unify, said the company decided to host three roadshows in Saudi Arabia to strengthen the channel and outline the partner training initiatives it will be rolling out this year.
Khan said, "Unify used the roadshows to promote OpenScape Business – All in one Solution for Small and Medium Enterprises and launched a partner promotion together with distribution partner Brightstar Communications. OpenScape Business is the modern and future-proof all-in-one solution for Unified Communications (UC) and Collaboration, specially tailored to the requirements of small and medium-sized enterprises with one or more locations."
Khan added that aside from promoting the OpenScape Business offerings, Unify also addressed the key issue of partner training and certifications. "If we have to succeed in the UC and Collaboration market, it is vital that our partners are supported with the right tools and resources to get trained and certified around our solutions offerings," he said. "Together with our distributor Brightstar Communications, we will be engaging the channel so that they become partners for the OpenScape Business solution offerings for SMEs."
He explained that Unify in conjunction with Brightstar will continue partner enablement initiatives to ensure that channel partners are properly supported, trained and enabled to help their customers realise the benefits of OpenScape Business.