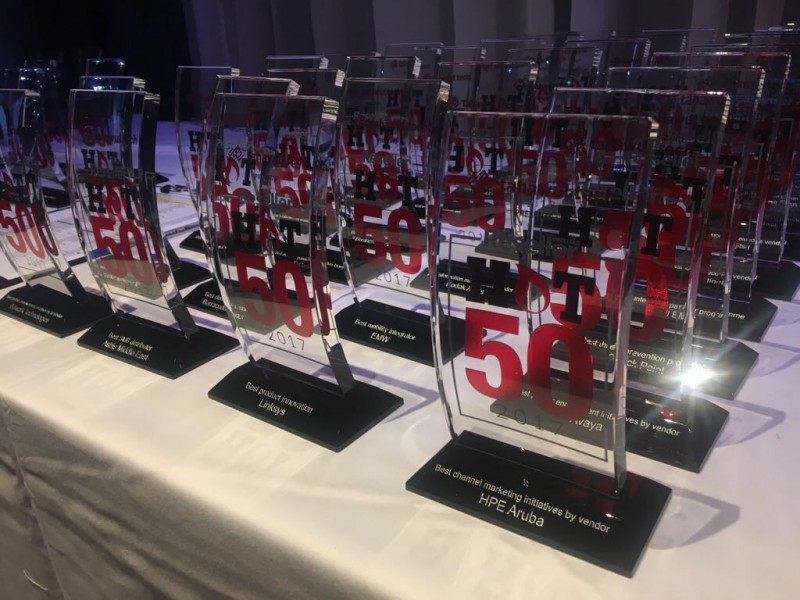 Hosted by tahawultech.com, the coveted awards ceremony Hot 50 recognises top brands in specific technology fields within the channel industry. The elite set of winners are celebrated for their commitment and consistency along with their zeal to embrace innovation to thrive in the digital era.
Winners across vendors, distributors and systems integrators, who have morphed their businesses to complement evolving market demands, will gather together on 21st November, to revel in the accomplishments of the year.
Hand-picked by tahawultech.com's editorial team, the winners have played a significant role in shaping the channel business over the past year.
The Awards ceremony receives over 150 attendees each year and has become a platform for industry stakeholders to network and learn about best practices in an informal ambience.
To be included in this privileged list, send us a word document with the company's milestones for the year and the reason why you should merit this honour and be considered as a 'Hot' channel brand.
Post the awards, the winners will also be featured in a booklet, which will capture the company's success story and this will be distributed with the December 2018 issue of Reseller Middle East.
Take a look at 2017 winners here.
Stay tuned for more details.