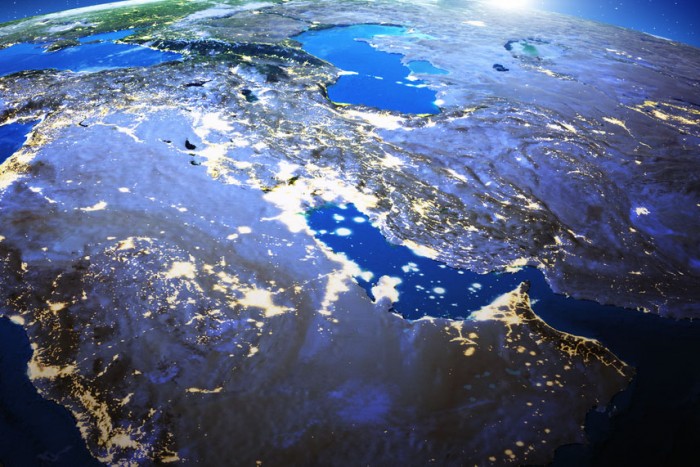 Nutanix president Sudheesh Nair has said that the cloud and hyperconverged infrastructure vendor will go the extra mile to appreciate the nuances of each Middle Eastern country, as well as highlighting the firm's plans to open an Abu Dhabi office following significant customer demand from the UAE capital.
Speaking to tahawultech.com in Dubai on a visit from Silicon Valley, Nair said that blue-chip technology firms often allow their own arrogance to impede their prospects in high-growth markets such as the Middle East.
"The common mistake that American companies make is to believe that the world starts in San Francisco and san ends in New York," he said. "The reality is that you cannot afford to be cocky. You need to be humble. To be a global company, you need to be local-first. You need Kuwaiti, Bahraini and Omani success stories. You need to appreciate local restraints. We haven't done a good enough job at telling our transformation stories and giving a local flavour. A Chicago success story doesn't mean much to customers in Kuwait."
Nair cited the way that Uber had walked away from operations in China and South East Asia as clear evidence that American technology giants must pay attention to the nuances of markets around the world. "The fact they're walking away from these markets is a defeat for them," he said.
A key part of this mentality was ensuring that companies retained some of the principles they relied upon when they first started their journey, Nair said.
"You need to remember how to keep being a startup, which means delivering by learning fast," he said. "When companies get bigger, their customers become mere numbers."
Nair also said how after hearing Saudi Arabia's crown prince Mohammed bin Salman speak at a dinner, he fully realised the scale of ambition in the region's largest economy and its potential for change. "The core of Vision 2030 is digital disruption, moving away from an old economic model, and disrupting Saudi Arabia to make it more diversified," he said.
"He wants education, technology and design to underpin how Saudi Arabia is viewed in the future. Other economies around the world struggle with the legacy of infrastructure, but that isn't the case in this region. Legacy isn't holding countries back, which means it is fertile ground for Nutanix."
Nair highlighted the vast opportunities that are now opening up across the GCC, paying careful attention to the differences on offer in each market.
"We are seeing tremendous traction in Abu Dhabi, and we're now looking at opening an office there. We don't have dates for that yet, but we're looking to put a team on the ground there."
Nair also highlighted the importance of delivering a "commoditised" user experience across business software, and said that Nutanix had learned from mistakes made by rival VMware.
"We respect VMware," he said. "They did a great job in building a community, and we learned from them. They did a good job of staying disruptive in a fast-changing market. They went from being a small to a large company, and they kept their culture. VMware struggled on cloud, and their approach fell on its face. They made many mistakes. We're a young company, and we saw their mistakes.
"If you look at iPhone photo sharing, the cloud has become invisible. We believe the same should apply for business data. We were very opinionated about the user experience becoming commoditised. We're not afraid to challenge them."
Nair ended by saying that businesses who are looking to transform need to be helped by technology partners, not given more technical headaches. "Complexity is the carbon dioxide of innovation," he said. "Whatever industry you're in, you need to transform to deliver a better user experience. Businesses need to protect their operations while modernising the customer experience. That means we need to put an arm around people who are looking for change."