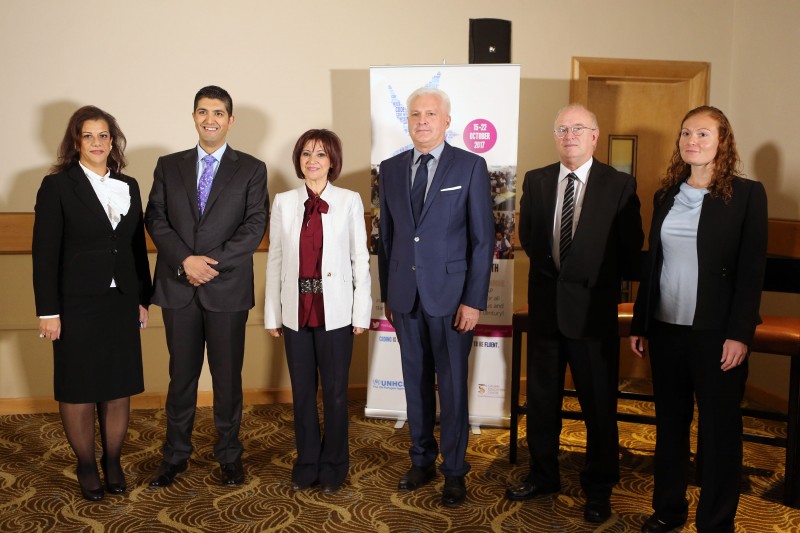 Jordanian minister of information and communication technology Majd Shweikeh has announced the successful conclusion of Refugee Code Week 2017.
The program integrates coding into educational curricula, referring promising participants to the ReBootKamp in Jordan for job placements.
The event saw more than 15,000 Syrian refugees and Jordanian youths learn coding skills, training 5,000 more people than in 2016.
Refugee Code Week 2017 was led by its founding partners SAP, United Nations Refugee Agency (UNHCR), and Galway Education Center – along with numerous partners across Europe, the Middle East, and North Africa.
"It takes a village to raise a child," said Gergi Abboud, managing director, SAP Gulf, North Africa, Levant, and Pakistan. "When I visit the refugee camps, communities are striving to start owning and living their dreams. By bringing together the public, private, and academic sectors, Refugee Code Week enables refugee camps to become education and innovation hubs for the digital workforce."
In its 2017 edition, Refugee Code Week expanded its program, encompassing free coding workshops in UNHCR camps, community centres, and universities in locations with high refugee populations, including Egypt, France, Greece, Iraq, Lebanon, Palestine, Jordan, Sweden, and Turkey.
"Rebuilding communities is more than the physical infrastructure – it's equally about providing youth and refugees with the peace of mind that they can overcome their physical situation through education," said Stefano Severe, representative of the United Nations Refugee Agency (UNHCR). "By empowering youth and refugees with coding, Refugee Code Week can restore people's dignity and help them to live more meaningful daily lives, and for refugees, give them the tools to help rebuild and stabilise their country when the conditions are in place for them to return."
Hugh Bosely, founder and executive director, ReBoot Kamp, said, "Refugees have the experience, creativity, and grit to enter the digital workforce – but were often cut short in their ambitions. Coding is the digital language of the future. We're dedicated to working with Refugee Code Week partners to enable refugees and youth to have the educational foundation to become world-class software engineers."
According to the UNHCR, the world is currently facing the worst refugee crisis since World War II, with more than 65 million people having been forcibly displaced from their homes worldwide.
Only 50 percent of all refugee children worldwide have access to education. Jordan, which hosts 1.5 million Syrian refugees alone, is a leader in refugee education initiatives, with 79 percent of Syrian school-aged refugee children in Jordan enrolled in schools, according to UNHCR figures.