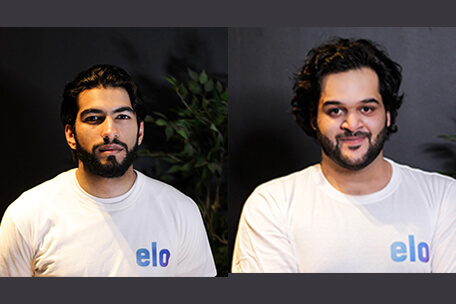 Two entrepreneurs from Saudi Arabia and UAE are taking on mission to disrupt the traditional outdoor advertising with the help of blockchain.
Elo Network Mohammed Khamas and Mohammed Bafaqih said the platform aims to decentralize the multi-billion-dollar market, bridging the benefit to the public, in other words, the consumers.
Elo Network aims to incentivise any car owner who agrees to post advertisements on his or her car, providing a direct Smart Contract agreement between the driver and the promoter in return financial incentive that can be redeemed from the platform directly.
By using State Channels on the Blockchain a trustless method of transaction is created that guarntees payout to the drivers without having to trust any 3rd party.
Khamas, said, " By using beacons with the stickers we further insure that advertisements are always placed in the correct location on the drivers vehicles and the correct metrics are being provided to the advertiser."
The technology will enhance the chances for people to look at the brand advertisements, given that the ad will be in motion, in return, drivers who suffer with payments of fuel, fines, maintenance and insurance, will be finally be earning something back, generating a new income for themselves.
The startup is already in business discussions with world renowned brands who are conducting tests on the new service, Bafaqih, said, "Even though similar concepts are available in the world, they have the issues of non-payment and disputes  our system is completely trustless whereby smart contracts insure drivers can cash out anytime for the work they have done and by using O knowledge proof encryption we insure drivers identity is completely private."