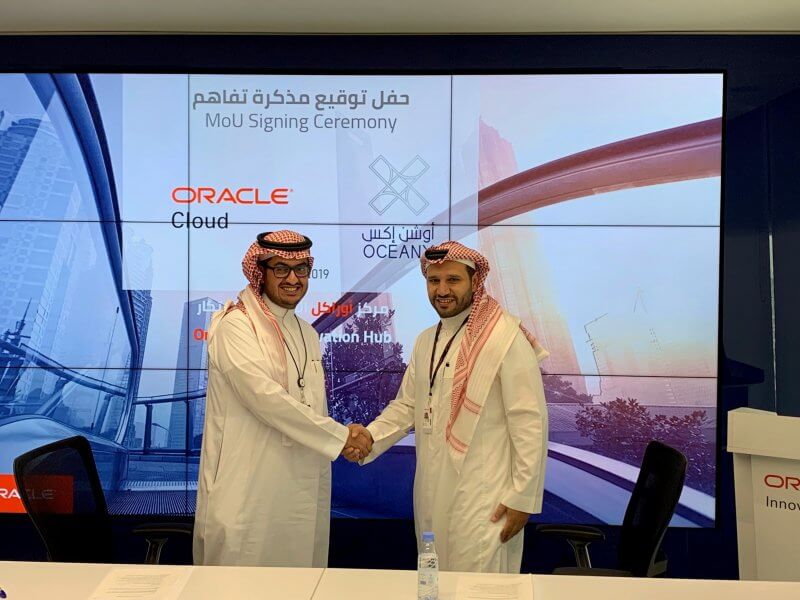 Oracle and Saudi Arabia start up consultancy firm OceanX have signed a Memorandum of Understanding (MoU) to help Saudi entrepreneurs set up their startups and drive growth with latest digital technologies.
"Entrepreneur success is a key cornerstone of Saudi Arabia's Vision 2030 framework and vital for the creation of a thriving digital economy. At Oracle, we are focused on supporting the development of Saudi Arabia's startup community with unique cloud solutions that will allow entrepreneurs to benefit from a virtuous cycle of innovation and achieve desired goals" said Fahad Al Turief, Country Leader, Oracle Saudi Arabia.
"As a technology partner for OceanX, we will work directly with the startups and offer expert insights, customised solutions and an opportunity to benefit from Oracle's Global Startup Program".
Under the initiative, Oracle will offer 'innovation as a service' to OceanX entrepreneurs by offering technical consultation, host workshops and undertaking training sessions.
"The importance of digital solutions for the success of startups globally and in the Middle East is significant. At OceanX, we are helping Saudi start-ups across all phases of development and now with our collaboration with Oracle, we are equipped to deliver a unique technology enabled roadmap for our entrepreneur community," said Ibrahim Alzuhaimel, Chief Executive Officer, OceanX. "This collaboration will see OceanX deliver a business consultant role, which will be aptly supported by expert digital guidance by Oracle. We are confident that the Saudi startup community will immensely benefit from this collaboration."