CNME Editor Mark Forker managed to secure an exclusive interview with ALEC Data Centre Solutions General Manager Bjorn Viedge, to find out why the construction giant has now decided to create a new subsidiary focused on the burgeoning data centre space – and how its new partnership with innovative startup Submer can take the heat off data centre providers struggling to manage cooling costs in the UAE.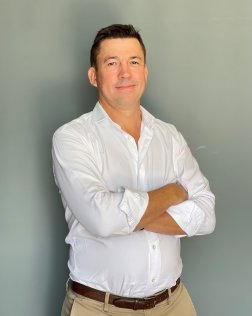 Bjorn Viedge is the General Manager at ALEC Data Centre Solutions, of the newly launched data centre arm of UAE construction behemoth ALEC.
However, the company is known for not resting on its laurels – and ALEC is now leveraging its knowledge and expertise to capitalise on the opportunities that are emerging in the construction of new data centres, with demand for data centres skyrocketing in the last few years.
In a candid and forthright interview with CNME, Viedge explains that move into the data centre space was in many respects a 'natural progression' for the construction leader.
"ALEC is a large entity, and we see ourselves as a multi-disciplinary construction group. We do highly complex and large-scale construction projects, but within that you have got entities that are highly skilled. For example, ALEMCO executes all the mechanical and electrical installations within these complex projects. In addition to this, we have a technology division that focuses on everything from lighting and controls, video walls, low-voltage solutions, and guest room management systems. The buildings we are living in now are becoming more and more technologically complex – and it goes without saying that anytime we do one of these large-scale projects we build a small data centre in one of those buildings, and we have a server room which has got all those components in it, so it was quite a natural progression for us to enter the data centre space", said Viedge.
In response as to why they hadn't focused on data centres in the past, the reason was quite straightforward for Viedge, quite simply the demand simply wasn't there.
"One of the reasons we were not constructing data centres in the past was we never positioned ourselves to focus on data centres, and it wasn't because we didn't have the expertise or capacity to do it, but there just wasn't a demand for data centres. However, that demand is now there as the sheer volume of data being generated continues to grow exponentially, and more and more businesses move towards the cloud. We created this new vertical in a bid to leverage all the skillsets that the group already has, and one of the key selling points that we have with our clients is the fact that we can virtually self-execute every facet of a data centre, we can do it all in-house", said Viedge.
Technology across all industry verticals is moving very quickly and is disrupting traditional norms, but as Viedge pointed out, in today's current climate the majority of data centres on the planet are driven with air-cooled technology.
"If you're a refrigeration engineer, you will quickly figure out that air is not the most efficient way of cooling something. In the Middle East region specifically, you have huge issues because of the outside temperature. Places like Norway have quite a natural appetite for data centre construction because they rely on what they call 'free cooling', because all they need to do is open the windows and they get free air at a low temperature, but in the UAE, we don't have that luxury", said Viedge.
The General Manager for ALEC Data Centre Solutions expressed his excitement at the partnership between the company and innovative startup company SUBMER, which he believes is going to completely transform the way data centre providers across the Middle East think about how they can effectively manage cooling efficiency and costs.
"We have partnered with a company called Submer, who are a European-based startup that focus on liquid immersion cooling, specifically single phase. They have a proprietary dielectric fluid which they use, and in essence what they are doing is submerging all your server equipment into this dielectric fluid. For example, take a standard IT rack, that would normally sit in a sever room that is cooled by a cold pack unit, but now what you are doing is taking that whole rack and are submerging it in a bath of dielectric fluid, so you are now using the medium of liquid to do the cooling. By changing your medium from air to liquid your efficiency goes through the roof, but what happens on top of that is you save a huge amount of space, so suddenly your data centre can be much smaller in size, which again brings incremental gains", said Viedge.
He added that the areas that you do still need to cool traditionally with air conditioning units is smaller, and that providers will save vast amounts of water.
"The build cost becomes less, and essentially your traditional data centre solutions that you see nowadays and the equipment that generates the cooling are consuming a great amount of water, but by changing that to new technologies you save a great deal of water on the cooling cycles, so really it's a no-brainer to adopt the new technology", said Viedge.
Viedge highlighted how data centres are getting bigger, hotter, and more expensive to manage, and said that by 2025, they will amount for 20% of global electricity consumption, so what does the future hold?
"For innovation to be more sustainable, more and more governments are driving a more efficient approach to the way we are doing things. If you were to analysis data centre energy consumption by percentage, you can see that the active IT equipment only takes up approximately half of a typical data centres energy consumption, cooling will take up 25%, and the movement of air is another 12%, then UPS is 10%, and the rest is lighting. We plan on submerging the servers and all the high-density compute applications into this dielectric fluid, and by virtue of doing this we will help data centres reduce their cooling costs by 95%, free up 85% more space and more importantly reduce their POE in the data centre by a huge amount", said Viedge.
Viedge then expanded more on their new partnership with Submer – and explained how the collaboration between the two companies is a 'perfect match'.
"Submer have a very clever portfolio of solutions, but the problem they had was yes, they can sell the solution, but they need some sort of installation entity that can go and retrofit all the design, and this is where ALEC comes in through our refrigeration, mechanical and electrical engineers. We do this for living, so it's very easy for us to take a Submer solution and retrofit it into an existing building, or to design a new build. There is a natural synergy between us because they know that they can't simply sell the product and expect the client to be able to hook it up, they need to have an entity that can integrate the product", said Viedge.
He concluded a fascinating interview by highlighting how the chip density evolution had accelerated this demand for liquid immersion solutions – and reiterated his confidence that ALEC Data Centre Solutions will be well positioned to become a leader in this space through its partnership with Submer.
"Chips are now being developed that are far more powerful than they used to be, and they are also generating a great deal more heat than they used to. This has created an environment where you are reaching an inflexion point, where some of the new generation chips that are being developed just can't be cooled by air anymore. The option now is to adopt a liquid immersion cooling solution, and we hope to become the preferred partner in offering these solutions to our clients, and through our partnership with Submer, and with the knowledge, skillsets, and experience that we are bringing to the table, we are extremely confident that we can become a market leader in helping data centres across the region slash their costs and increase their efficiency", concluded Viedge.