CNME Editor Mark Forker spoke to

Badr Alduaiji, Head of Integration and Architecture at Arab National Bank, to find out more about how Confluent's technology has equipped the Saudi banking provider with the tools they need to meet the ever-evolving user experience expectations of its customers and become the market incumbent in the KSA.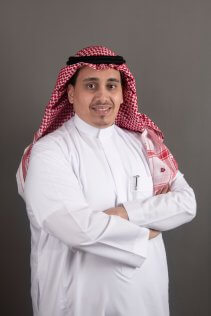 The community of global stakeholders that are invested in Kafka Apache gathered for the annual Kafka Summit, which was hosted by Confluent at the Intercontinental Hotel in London from April 25th-26th.
CNME managed to secure an exclusive interview onsite at the event with Badr Alduaiji, who articulated how Arab National Bank has leveraged the Confluent Data Streaming Platform to transform how it manages and processes its data.
There has been an exponential increase in digital transformation across the Middle East since the onset of the COVID-19 pandemic, however, Alduaiji stressed that ANB had already commenced on their DX journey in response to the impact FinTech companies were having across the Kingdom.
"Arab National Bank had already embarked on its digital transformation journey long before the pandemic ground the global economy to a halt in March 2020. I believe the main driver in our transformation was the movement and disruption being caused by FinTech entities. FinTech companies were able to achieve success almost instantaneously when they entered the marketplace because they were providing users with easier methods of payments, a broader range of account management tools, but crucially they delivered better customer experiences", said Alduaiji.
Alduaiji, who is Head of Integration and Architecture at ANB, stressed that in the current experience economy it was critical they focused on UX, but added that they also want to position themselves as the 'arm' of FinTech businesses in Saudi Arabia, and revealed that they now support 65% of the FinTech ecosystem across the Kingdom.
In terms of the use-cases powered by Confluent that have been constructed by ANB, again that customer experience element is at the fore.
"The Confluent Data Streaming Platform has empowered us to build so many brilliant use-cases. I think from my perspective the use-case we have built around saving is very powerful. How it works is, it utilises the stream of a transaction to do your saving. For example, let's say I decide that from any transaction I make I want to take a percentage out of that and deposit it into my savings. I have the autonomy to select the percentage that I want to save, be it 10%, 5% or 1%. When the transaction happens on the core banking and accounting system it streams the data to Confluent, and from Confluent the saving application then reads this stream of data and can see in real-time what amount needs to be saved and deposited into your current account", said Alduaiji.
Arab National Bank has adopted a very progressive mindset when it comes to integrating and implementing new technologies to transform its operations.
One other use-case that is currently still in development that Alduaiji is excited about is their new loyalty program.
"We are implementing a new loyalty program use-case, now the application is still under development and not yet live, but we are very excited about it. We are not just looking simply at transactions, we need to capture all the data that a customer generates when they are interacting with all our banking services, whether that be online, or visiting a physical branch", said Alduaiji.
According to Alduaiji, customers will earn points based on how often it engages with the bank, but stressed they need to capture the data in real-time, highlighting that's where Confluent really helps.
"The data on each customer helps us not only define how loyal they are, but also helps us understand their behaviour – and it really empowers and enhances our customer experience offering. We need to be loyal to the customers that are loyal to us. However, it would not work if we didn't have access to this information in real-time, and that's why Confluent's Data Streaming Platform has transformed our customer services and user experience", said Alduaiji.
Alduaiji revealed that Arab National Bank has ambitions to become the market incumbent when it comes to banking in Saudi Arabia, but conceded that it will take some time, but he believes their digital transformation program is going to help them get to the summit.
"Arab National Bank becoming the first option for everyone when it comes to banking is going to take some time, but we are putting the processes and practices in place that is only going to serve to put us in a position where we will be at the top. We are not a market leader, we are a mid-level bank – but we are growing very aggressively, and we have a very progressive digital transformation strategy that is helping us accelerate our services, and that is inevitably leading to continued customer growth – and we have ambitions to become the leading bank in the Kingdom", said Alduaiji.
One of the other factors in why ANB has acquired market share in new areas and services is because of its attitude towards the burgeoning FinTech ecosystem in Saudi Arabia.
Unlike other banking and financial players, ANB is proactively collaborating with FinTech companies, and as mentioned above it supports 65% of FinTech entities in the country, while other banks have been resistant to work with them as they view them as direct competitors.
"Other banks in Saudi Arabia are not working with FinTech businesses or supporting them, because quite frankly they see them as a threat, but we don't think like that. Our senior leadership can see that trends are shifting, and the way traditional banking operated is evolving and we are adapting and positioning ourselves to serve our customers in the experience economy. Our leadership are driving and supporting our digital transformation agenda, because they know digital is the future", said Alduaiji.
Alduaiji concluded a brilliant discussion by reiterating the role played by Confluent in terms of helping them transform to meet the demands of its customers.
"In his keynote, Confluent CEO Jay Kreps stressed that there is still some resistance to Kafka, but in my opinion if you are looking for a real-time streaming data platform, and you want it centralised across all your applications then Kafka is the way to go. There is just no other alternative that comes close to it, it's revolutionary", said Alduaiji.