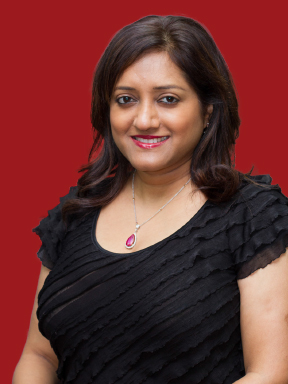 Savitha Bhaskar, CEO, Condo Protego, explains how the Symantec-Veritas split affects partners and discusses plans to tap into the SMB market.
Data is considered to be an important asset for not only the large enterprises but also the small and medium businesses. And increasingly it is becoming all about the data.
When Condo Protego was set up 10 years ago, the aim was not to be a generalist or a trader. Observing that there weren't too many pure play consultative-led companies in enterprise IT who focused on niche areas, the systems integrator was inspired to focus on the data stack. The company, whose name means in Latin 'to store and to protect', was built around data – from developing a team that have a deep understanding of how data needs to be handled to grasping the concept of data being considered as business assets.
"It is truly all about the data – where it is stored, how to protect it and how to secure the access to it. We decided to focus on the data stack and till date that continues to be our objective," says Savitha Bhaskar, CEO, Condo Protego.
Symantec and Veritas separation news has been ongoing for the better part of this year. Last month, Symantec announced that the data storage company, Veritas Technologies has been acquired by the private equity firm, Carlyle Group for $8 billion.
What does this split mean for regional partners?
She says, "We were originally a Veritas partner and when Symantec acquired it in 2005, we became a Symantec partner too. And what that brought to us was an additional product set, from which we could select what we needed and add to our portfolio.
"Similarly, now that they have split up, we have to evaluate what it means for us. The first thing to note is that the split does not take anything away because we build our practice around Veritas. Had the split happened four or five years ago, it would have made a difference to our business because then we wouldn't have been skilled up on the Symantec products enough to qualify as their highest level partner."
However, today the SI is focusing on security separately and can be Symantec's independent highest qualified partner.
She adds, "We do enough revenue with them and have the technical capabilities around both solutions. So going forward, we will be the top partners for both independently. The positive aspect from the split is that the companies are organically aligned to solutions – one is information management and the other is security. I believe that will bring in more focus."
The regional partners who have invested into upskilling on both technologies will not be at a disadvantage with the split. And as far as Condo Protego goes, "There really aren't any downsides."
Although the SI boasts a customer base of 256 enterprises in the UAE, the company also has plans to tap into the SMB market.
"Initially when we started out, the solutions we sold were around enterprise class technologies needed by large enterprises. But today data is vital even for SMBs. The criticality of data is as important to SMBs as it is for enterprises. They have the enterprise requirement to protect the crucialdata."
Currently, the company sells solutions across both segments, but are more focused on sales coverage in mid to large, rather than SMBs, strictly from a coverage perspective.
"We don't have a sales coverage for SMBs but we do telemarketing and lead generation. However those are more referral businesses. Although, we don't proactively do business development, we do have a SMB customer base and will be developing this going forward."