Wael Mustafa, Channel Director MESAT, Commvault, elaborates on partners' interest to deliver around services.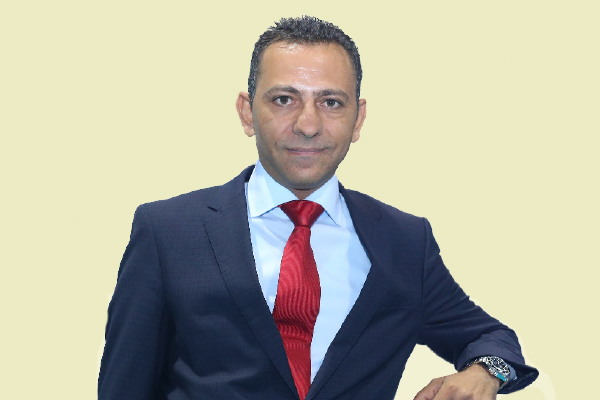 Over the last year, Commvault's growth plans have centred around the channel and this continues to be the focus for the data and information management software firm in 2017.
Wael Mustafa, Channel Director MESAT, Commvault, says, "The emphasis on the channel is a continuous strategy for us, because we can see the value from our distributors, resellers, SIs and OEMs.
"Today's customers are looking out for channel partners who can offer value to them. They are not seeking commodity-focused partners. This is also Commvault's messaging – it is not about backup any longer but about advance solutions that help customers meet and add value to business requirements."
The company has focused on ensuring that it has the right portfolio of partners to reach the appropriate markets for the desired segments.
"We are looking to hire the right distributors who can support us from the coverage perspective."
In the last 12 months, the company has grown its distribution partners from one to three to include TechAccess, StorIT and Logicom.
He adds, "We have grown our distribution base because we are looking to cover more markets as the demand for our solutions has grown within the region. We hired partners last year to touch base in countries where we did not have a presence before. Today they are trained and ready to go and can add value to Commvault's solutions and services."
Increasingly partners are asking to lead customer engagements with services, says Mustafa. This is not only encouraging but also interesting as this means partners are realising how they can maximise their business through contemporary ways.
"This way high demand comes to Commvault in enabling partners from the services perspective. One of the value-adds, partners can offer customers is around services. This is also why our partners have leveraged the benefits of our Service Advantage programme, where we enable and certify the partner to offer the solutions and services for end-users," he adds.
The company runs three separate channel programmes – Channel Sales programme for the traditional distributors and partners, Service Provider programme, which is around hosting and subscription model and the Service Advantage programme for services certification.
The company has observed customer requests increasingly around cloud and partners too are keen to be on this journey, says Mustafa. "This is an area where we have advanced offerings."
The company has seen growth coming in from all its markets, although Mustafa says countries like UAE, Saudi Arabia, South Africa and Turkey are more advanced when it comes to technology.
"In general, the investment is more in these countries."
Going forward, the company's messaging will be around what it is going to do for partners and is seeking more advanced and industrial kind of partners.
"We are looking for vertical specialised partners in healthcare and telco to name a few. We will also look at helping existing partner base to specialise and integrate in key verticals."
Plans for the next few quarters will be around expanding its market coverage with the help of its channel, alliance and OEM partners.
"Having the differentiation in the market already is a privilege for us. We continue to work towards our customers seeing the value from Commvault. This is also extended to our partners and systems integrators. We need to increase our coverage from services point of view and the market will hear more from us around service provider offering and cloud technologies."
Mustafa adds, "Our aim is to provide more solutions-centric approaches, optimise the whole environment and add value to businesses. Commvault's unique offering is – we have a platform for the whole data management that a customer may require for any business."