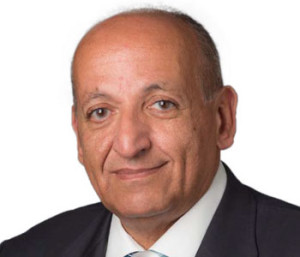 Nexthink has announced that it signed a partnership with Ingram Micro company, as a value-added distributor for the Middle East, Turkey and Africa.
According to both companies, the partnership will help the distributor to tap into the growing IT Operations Analytics market, which is expected to reach $9.79 billion by 2020.
Nexthink recently introduced its latest version V6 that offers organisations real-time analytics and insights from an end-user (employee) perspective, to make smarter data-driven decisions and align their IT operations with the needs of the business and the end-users. These insights help the IT team to respond to performance issues, failures, crashes, and security issues more quickly and efficiently.
Dr. Ali Baghdadi, SVP, Chief Executive at Ingram Micro, Middle East, Turkey and Africa, said, "Our focus on cybersecurity and its value added services is becoming our priority. Therefore, partnering with Nexthink is a natural extend to our portfolio and enable us to offer IT Analytics solutions across the region, which is a significant differentiator in the markets in which Ingram Micro operates. We look forward to a successful partnership."
Under the agreement, Ingram Micro will work closely with Nexthink to build on the relationships with existing partners and customers as the demand for IT Operations Analytics (ITOA) solutions grows. The addition of Nexthink to its portfolio will enable Ingram Micro to provide award-winning IT Analytics solutions to its channel partners, resellers, system integrators, and end-users.
Yassine Zaied, EVP Middle East and Emerging Markets, Nexthink, said, "Nexthink enriches Ingram Micro 's existing portfolio and customers will benefit from real-time visibility of their infrastructures from the end-user perspective. This partnership complements our current routes to market, ensuring every option is available to our resellers and end-users."