S.M. Hussaini, CEO at Almoayyed Computers Middle East, Bahrain, told CNME Editor Mark Forker, about the importance of their relationship as a gold partner of Cisco – and how the IT leader helped its customers respond to new market demands amidst the global health crisis.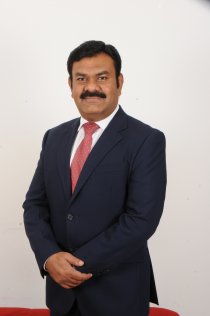 IT needs of the end customers have been constantly evolving since the onset of the pandemic. However, you explain how ACME as a key Cisco Partner is working to support end users in Bahrain, and help them to address their evolving needs?
The pandemic gave us an excellent opportunity to reach out to our customers and reassure them of our enhanced commitments while they needed us the most during the challenging times.
We sensed the urgency well in advance and started as early as January 2020, to support customers on their primary requirements of solutions supporting work from home, secure mobile work and maximising life of existing equipment through OPEX leaning support contracts.
Today, it is about intelligent budgeted investments which keep a customer's data centres and networks resilient and secure as it comes under the strain of an increasing dependency from remote work force.
ACME has been at the forefront of its customer's needs by emphasising the value of Cisco WebEx and Secure work through the Any connect platform. In addition to this we have provided critical business services tied to the operational environments of several customers through Cisco's Smartnet service platform combined with our own managed services.
We ensured availability of resources when they were needed the most and in the safest way possible.
Today, our consultants engage with our customers to deploy and deliver Cisco solutions that are centred around optimised business use cases with proven value such as Software defined networking, OPEX friendly collaboration subscriptions and secure products in email, end point and web security.
We have also embraced Cisco's cloud managed networking products from Meraki that allows customers to manage their distributed environments from a single pane thereby reducing the need to travel and attend office in a lockdown environment.
Cisco has been a leader in introducing technological solutions that are able to resolve not only the existing, but also the future needs of its customers. What are the key Cisco solutions that an end customer must consider while developing a network that is scalable and resilient?
Dependency on technology has made the end customers' requirements extra complex. Today the customers need to factor in digitisation which translates to automation, assurance and analytics of every part of the ICT stack whether it's on-premises or in the cloud.
However, customers need simplicity while dealing with complex data and its multiple touch points. Furthermore, while implementing a network, customers face challenges of workforce efficiency, availability of the network and intelligence derived through its use.
Considering this, in order to build scalable and resilient Networks, we advise our customers to embrace Cisco's DNA architecture, Application Dynamics platform and ACI.
In addition to this, hybrid and multi-cloud environment, that are fast becoming the cloud normal, customers should look at Cloud Intersight and Container management platforms.
Cisco's integrated suite of products and services allow customers to embrace policy automation, security and assurance while giving them the flexibility of anywhere and anyplace computing for their remote workforce.
What are some of the key milestones that ACME has achieved as a Cisco Partner over the years?
If I were to say one thing, it is the massive customer respect that we have earned while delivering reliable Cisco solutions and by ably supporting the customers through the entire life cycle of the implemented products.
Our ability to integrate solutions well with Cisco remaining at the heart of the integrated infrastructure has helped us build a strong identity as a System Integrator of repute at a regional level.
ACME has consistently evolved with Cisco in terms of technology and services investments as we have grown from being a purely networking company to an IT Software and Services company leader.
Being a Gold partner for over 15 years, we have established our strong footprint in multiple market verticals, particularly in public sector and finance sector.
For over a decade, we have remained the Cisco partner servicing the government of Bahrain under the Cisco Framework Agreement. Banking is a leading sector in Bahrain and with Cisco we stay dominant in the sector while delivering critical services tailored to maintain uptimes.