Dubai, 16 March 2021: Liv., the lifestyle digital-only bank by Emirates NBD, has introduced Liv. Prime that provides customers with increased banking privileges as well as a range of exclusive lifestyle-based offers.
Liv. Prime customers will obtain full access to the Liv. banking platform comprising instant digital account opening, attractive interest rates on balances, bill splitting, goal-based savings and personal budgeting tools. In addition, they will enjoy a range of additional banking privileges such as zero account maintenance fees, cashbacks on the Liv. World credit card annual fee, free international transfers, waiver of bank charges on international debit card spends, as well as obtain priority customer support whenever they need assistance.
Furthermore, Liv. Prime customers will also be able to obtain free access to a host of exciting lifestyle treats and offers. Benefits include two-for-one cinema tickets, cashback on spends at Starbucks, free deliveries on Deliveroo, free Deezer Premium music subscription as well as other exclusive deals. Liv. Prime customers will also earn double Livion loyalty points on all transactions.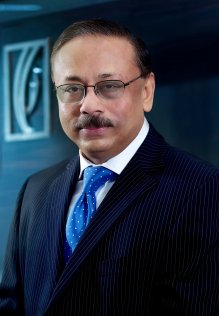 Commenting on the announcement, Suvo Sarkar, Senior Executive Vice President and Head of Retail Banking and Wealth Management, Emirates NBD said: "Since its launch four years ago, Liv. has always been listening for ways to add value to the lives of our customers and delight them with a more premium lifestyle and banking experience. Not only is Liv. Prime packed with exclusive offers and rewards, it also tunes in to the subscription model favored by today's consumers. Liv. Prime is just one of the many ways in which we continue to reimagine our offerings to provide customers with even more choice and value".
Liv., the lifestyle digital bank for millennials is the fastest growing retail bank in the UAE, with a base of over 400,000 customers. Established in line with the UAE Vision 2021's strategic objectives of creating a smart innovation-driven economy, Liv. is the bank of choice for millennials, most popular for its unique lifestyle-led proposition, innovative features and gamified promotional campaigns offered in collaboration with like-minded partner brands. Liv.'s innovative digital credit card allows customers to select and personalise loyalty programs and rewards, offering a truly customised experience. Liv. has also commenced operations in the Kingdom of Saudi Arabia, a large market with a young and dynamic population.
Liv. customers can sign up for Liv. Prime directly through the Liv. app in a simple and user-friendly process, and choose to pay a monthly or discounted annual subscription fee. Early subscribers can avail of a special rate on the annual plans for a limited time.