CNME Editor Mark Forker managed to secure an exclusive interview with Naresh Pai, Director of Nasma Telecommunications, to find out how it leveraged its working relationship with Cisco to respond to market changes and new customer demands.  
Organisations across the Middle East have been forced to transform their IT infrastructure at an unprecedented rate. Can you explain how Nasma Telecommunications, as a key Cisco Partner is working to address the evolving needs of their end users in Oman?
As a key Cisco Partner in Oman, Nasma Telecommunications has been assisting end customers with the solutions that not only meet their current needs, but also address the evolving nature of their business in the new normal environment.
Our team puts a lot of effort in understanding the current infrastructure and uses it to leverage new proposed solutions. We believe in offering customer centric and tailored solutions that will help customers meet the new requirements in a timely manner rather than offering a generic solution.
One other key consequence of the pandemic has been that small businesses across the region have been made to think about business resilience, which was something traditionally only large organisations would do as a part of their IT strategy. How is Nasma supporting small to medium sized organisations in developing business continuity and resiliency plans with Cisco?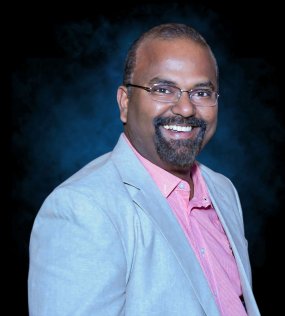 We at Nasma, pay a lot of attention towards understanding the customer's business model and then offer products/services that the customer requires to maintain resilience.
The ongoing global pandemic has made more and more organisations realise the importance of having the right solutions in place to maintain business continuity. We have been educating our customers on how Cisco offers the best-in-class solutions that can help them maintain continuity and develop resilience.
Through Cisco's Secure Remote Workforce and Trusted Workplace solutions, we have helped our customers achieve employee productivity, performance, security and operational consistency.
In addition to this, we have been creating awareness on cloud subscriptions for critical services has been a key focus area. We have been making customer experience the workings of these cloud subscriptions firsthand by demonstrating failover scenarios and understand the value of cloud-based solutions.
What are some of the key milestones that Nasma has achieved as a Cisco Partner over the years?
Cisco is a global leader in networking, security and collaboration and as one of their key partners in the region, Nasma has gained vast knowledge on these architectures. Cisco offers products and solutions that cater to a broad spectrum of users and this has widened our client base.
The trainings, webinars and frequent certification requirements keep our technical team updated on the latest technology and this helps us serve our customers better.